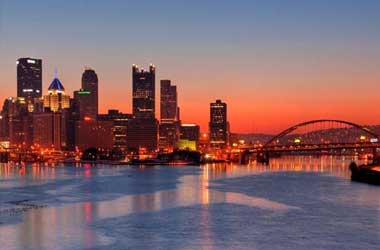 Pennsylvania has finally made a decision with regards to the use of skins in its soon to be launched online gambling market. The decision was made public when the Pennsylvania Gaming Control Board published its latest version of rules and regulations that govern upcoming online gambling licenses. The state will be accepting new game certificate applications for land-based casinos in late April, while online casinos can submit in June.
These regulations finally solidify the State's stance on allowing an online licensee to host affiliated casinos. This is a common practice in the neighboring state of New Jersey where, for example, the popular Golden Nugget Casino has its own online casino, but also hosts an additional two sites from different brands.
Pennsylvania operators have been arguing fiercely about the use of "skins" in the state. Parx Casino and Penn National have been standing against allowing any third-party sites to be operated. Some other operators like 888 Holdings, which operates skins in New Jersey, are more in favor of allowing the use of skins. Both sides lobbied aggressively for their side to win.
PGCB Permit Skins With Conditions
The PGCB has decided to allow for more freedom in the online market. The newly released regulations actually have a full section devoted to the use of skin. The regulations state that the PGCB
allows for anyone holding a gaming certificate can make agreements with other online gaming operators, as long as they only offer games that they are authorized to operate
It also won't restrain any companies from making deals with multiple certificate holders. There are a few restrictions on the use of skins and iGaming operators must fully comply with these stipulations. First, any third-party operator is not allowed to offer online gambling services to Pennsylvania based players without the participation of the gaming certificate holder or offering services outside of their site. Additionally, the gaming certificate holders and anyone offering gambling services for the certificate holder is required to offer interactive gaming only through the gaming certificate holder's webpage.
These requirements force operators to piggyback on their certificate holder's webpage. This will make it obvious that the site is a "skin." It will also result in very long URLs, but it is a victory for those operators who want to be able to have skins. In addition to the fact that the URL will make it obvious, third-party holders are required to identify the gaming certificate holder that they are operating from. This information should be visible on the screen so that players are aware of what is happening.