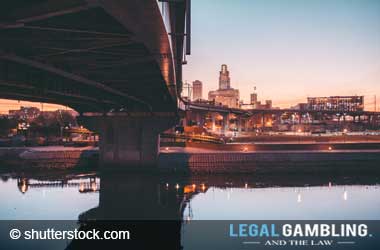 Summary
Casino license will cost $1 million
License comes with a 20 year validity period
All six racetracks interested in casino license
The Nebraska Racing and Gaming Commission has released its rules and requirements for gaming operators who are seeking a casino license to operate in the state.
Nebraska's voters decided to legalize gambling back in November 2020 and the state has taken its time to put together its set of gaming regulations.
Interested applications will have to pay a million dollar licensing fee for a 20-year license, which will be reviewed each year. While it looks like a steep fee for a new market, it is pretty reasonable when you look at licensing fee charges from other states which have legalized casino gambling. Only racetracks will be able to apply for a casino license. There are currently six racetracks in the state.
KLKNTV – Lincoln Channel 8 | Nebraska Now
Using The Best
Some of the other interesting regulations that licensed establishments will have to follow are as follows. First, all casinos will have to be smoke-free and no one beyond licensed security or the police will be able to carry firearms in the establishment. All of this is included in the document which consists of 67 pages outlining all the rules that licensed gaming establishments have to follow.
This includes addressing sensitive issues such as problem gambling and money laundering. Tom Sage, the Racing and Gaming Executive Director of the Commission, says that all these regulations are borrowed from the best practices followed by states and gaming regulations throughout the country. The commission worked with Gaming Labs International, which has the experience of working together with other states, to finalize the list of gaming regulations.
Besides the big million-dollar fee, there will be an annual assessment that the casino will have to pay. This will help fund the commission so that it does its job as the regulator. The details are still being worked out but the basic idea of it is based on how many gaming machines and tables will determine the amount that needs to be paid. The bigger the operation, the larger the fee,
Individual Licensing Fees
Key individuals and vendors who will be working with the casino industry will need to get a separate license to operate in the state. Vendors may have to pay up to $5,000 for a three-year license. An additional fee of up to $2,000 will need to be paid every year. Key individuals will also need their own license and this can cost up to $15,000.
These fees come off as a bit pricey but other states in the Midwest charge higher. To give you a comparison, Iowa's license fees depend on the population of the area, with a county of just 15,000 costing $5 million while top end locations can require a $20 million fee.