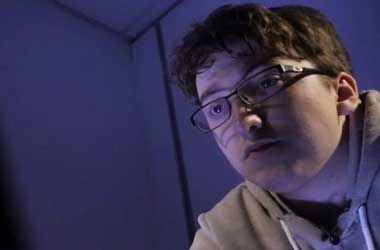 The UK Gambling Commission (UKGC) carried out a survey which revealed that thousands of children as young as 11 years old are betting and losing real money on a form of gambling called skin betting.
Concerns over lootbox gambling made headlines across the world in November thanks to Star Wars: Battlefront II. This cause a number of gaming regulators to turn their attention to video games and the UKGC reviewed for the first time in its annual report the widespread phenomenon of skin betting among younger people.
According to the report, thousands of students in Great Britain are knowingly and unknowingly engaging in gambling activities online through trading and selling virtual items promoted via video games. This form of betting via video games is widely known as skin betting.
Laymen Gaming
In video games, skins are cosmetic enhancements for players' characters and weapons. Usually, these skins can be won through the game or bought for a price. The UKGC found that these modified weapons and skins have become a new betting currency as a number of gambling websites accept these skins as wagers. Some websites offer players the chance to get a higher-tier or more valuable skin if a lower-tier skin is gambled.
Some websites take it to the next level and offer players the chance to win virtual coins that can either be sold on the online black market or used in real gambling sites. According to the UKGC survey, 45 percent of children between the ages of 11 and 16 year were aware of skin betting and how it works. The survey also showed that 11 percent of these children had placed bets using in-game items. Students in this age bracket have spent around £370,000 over the past week in England, Wales, and Scotland.
Bangor University student Ryan Archer (shown above) testified to the predatory and addicting nature of skin betting, and said that he has lost more than £2,000 from his student loan which he used to bet on virtual items. Archer revealed that his gambling had become so bad that he would struggle to buy food because all of his money goes to the gambling.
In February 2017, YouTubers Craig Douglas and his business partner Dylan Rigby were fined by the UKGC after they were convicting of operating an online website known as FUT Galaxy. The website allowed players to transfer in-game currency from the FIFA 17 video game and use it to bet on real-life football matches. Winnings earned could then be transferred back into their FIFA 17 accounts.
With these cases proliferating in the UK, the UKGC has promised to continue its crackdown on these kinds of websites that normalize gambling and make it accessible to younger people.