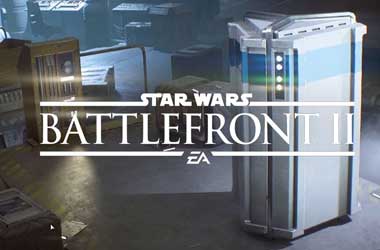 The Victorian Commission for Gambling and Liquor Regulation (VCGLR) of Australia has also spoken about the debate concerning the gambling nature of loot boxes in video games which has recently made headlines and is in agreement that loot boxes constitute gambling.
Loot boxes made headlines this month after Star Wars: Battlefront II was released to the public on November 17.
Loot boxes are prize packs that contain randomized items that could boost the player's performance or alter the cosmetic appearance of their character. Players could purchase these loot boxes for a price.
Ever since the launch, a number of gambling regulators in different parts of the world called the loot box system a form of gambling, since there is money and stakes involved in the game. The Belgian Gaming Commission, the Netherlands Gaming Authority and the US State of Hawaii were some of the first agencies to start investigations against these loot boxes and call out the developer, Electronic Arts (EA) for trivializing gambling and making it accessible to minors who are playing the Star Wars game.
TomoNews US
State representative Chris Lee of Hawaii even went as far as calling Battlefront II, a themed online casino designed to prey on younger and vulnerable kids, and encourage them to spend money on the hopes that it would improve their gameplay. The Victorian gambling regulator has also investigated loot boxes and based on their findings confirm that loot boxes fall very much into the gambling category as defined by Victorian legislation.
Similar findings and investigation efforts are being conducted by the Victorian gambling regulator in Australia as well.
Jarrod Wolfe, a Strategic Analyst for the Compliance Division at VCGLR stated that the normalization of gambling mechanics in such venues where minors are largely involved is legally questionable. VCGLR should technically be taking action against these loot boxes because they can be classified as gambling but the Victorian regulator is limited by their jurisdiction.
In a statement, Wolfe said
Unfortunately where the complexity arises is in jurisdiction and our powers to investigate. Legislation has not moved as quick as the technology; at both State and Federal level we are not necessarily equipped to determine the legality of these practices in lieu of the fact the entities responsible are overseas.
VCGLR's said that their hands are tied for now but one of the best things they can do at the moment is to work with the Australian Classification Board. Wolfe said that any game that uses the same predatory loot box mechanics could be automatically rated R in the market. An R rating in Australia means Restricted Exhibition and establishes that the product is suitable only for individuals who are 18 and above.