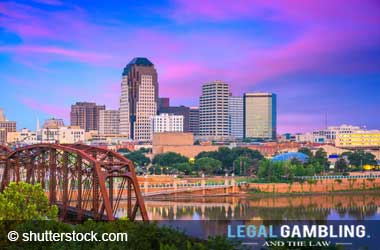 Three sports betting bills were approved by a Senate committee and a minimum of two such bills are now headed to the Finance Committee.
However, many in the industry fear that the bills, which call for a referendum on the issue but fails to set a tax rate, may lead to the same result as the daily fantasy sports (DFS) bills.
Louisiana lawmakers gave voters the opportunity 18 months ago to decide on whether they wanted to legalize DFS.
Despite 47 out of 64 Louisiana's parishes voting in favor of DFS, residents today are still unable to play DFS for real money, due to the lack of agreement on how the activity will be taxed.
The lack of a tax rate in gambling bills indicates the difficulty in surpassing the hurdle of Louisiana law, which mandates a two-thirds majority to pass any tax bill.
Off The Bench
Referendum Victory Might Spur Tax Agreement
Sen. Barrow Peacock, the sponsor of DFS as well as sports betting bills this session, is banking on the referendum's victory in the polls, which would put pressure on Louisiana lawmakers to come to an agreement on taxation, or face the wrath of voters on their next campaign seasons.
The current bill on the ballot is SB 130 which is sponsored by Sen. Cameron Henry. The bill only asks whether the voter approves of sports betting, withholding any questions on taxation or regulatory framework. According to Sen. Henry, once the referendum is victorious, then the legislature can negotiate the regulatory framework afterward.
Two other bills were also discussed: SB 332 and SB 378. The proposed bills would allow mobile sports betting on-site, and set a minimum gambling age of 21 years. All sports could be wagered on, except for eSports.
SB 378 passed easily after being amended to conform to the referendum-only bill, but SB 332 required the removal of a 23% tax on casino promotions, which lawmakers argued would unfairly handicap Louisiana operators, since neighboring states do not levy a similar tax.
Lawmakers Feeling The Pressure
The three bills—SB 130, SB 332, and SB 378 will all move forward with no language on taxation. Lawmakers have until June 1 before they are adjourned, although a special session could be called to discuss taxation. Sports betting could be legal as early as June 10 if all goes as per plan.
Casinos have long been a key part of Louisiana life, which means the state has a strong infrastructure ready for gaming. State legislators will feel the pressure to get sports betting legalized sooner rather than later, as most of its neighboring states have already legalized sports betting.