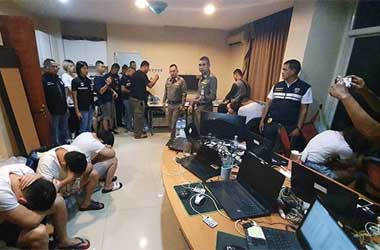 Summary:
China says it assisted the Philippines in disrupting the operations of illegal offshore gambling parks
Joint operations also led to the repatriation of 400 Chinese nationals back to China
China calls on the Philippines to strengthen its measures to combat POGO-related crime
The Chinese government has reiterated its stance against all forms of gambling, saying they are illegal in the country and that crimes arising from such practices harm the interests not only of China but also of any other affected country.
The Chinese government in recent years has intensified its crackdown on cross-border gambling as well as telecommunications and online fraud by entering into bilateral agreements with neighboring nations, including the Philippines.
China-PH Cooperation Delivering "Tangible Results"
This week, the Chinese Embassy in the Philippines revealed that the law enforcement cooperation between both countries has so far produced "tangible results". This year alone, three illegal offshore gambling parks have been dismantled via joint operations, with hundreds of Chinese nationals also repatriated back to China.
The embassy stated that China and the Philippines have maintained close cooperation and collaboration to combat cross-border crimes, many of which stem from illegal gambling, including those carried out online, as well as telecom network fraud involving Chinese citizens.
In a statement published on October 11, the embassy did not delve into the details of the so-called "offshore gambling parks" but confirmed that China assisted the Philippines in quelling the illegal operation. The law enforcement cooperation between both countries also resulted in the prompt repatriation of 400 Chinese citizens back to China following identity verification, the statement added.
The embassy expressed its commitment to further cooperation with the Philippines in fighting cross-border gambling and other related crimes to protect the interests of both countries.
While safeguarding the legitimate rights and interests of Chinese citizens remains a top priority for China, the country also wants to ensure "laws are enforced and justice is served" in cases where Chinese nationals are found to have violated the rules. According to the embassy, joint investigations found that some illegal offshore gaming employees exploited the Philippine legal system to avoid repatriation.
PH Must Strengthen Campaign against Crimes Linked to POGOs
The embassy's statement also called on the Philippines to strengthen its efforts in curbing crimes linked to offshore gambling operators, known in the country as "POGOs". Emphasizing the need to eliminate the "social ills" associated with POGO operations, the embassy pledged to boost cooperation with the Philippines to help address the issue.