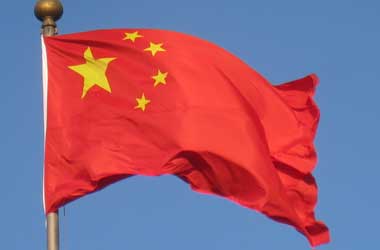 China's illegal online gambling industry continues to flourish due to the prevalence of illicit cross-border gambling rings operating across South East Asia. China is now banking on the cooperation of Southeast Asian countries in apprehending Chinese nationals involved in organized crime abroad.
Authorities in mainland China recently renewed their commitment to cracking down on overseas illegal gambling operations that enable Chinese nationals to engage in online betting. In the People's Republic of China, casino gambling has been legalised only in autonomous Macau. However, Chinese gamblers continue to be targeted via illegal online gambling websites that cater specifically to gamblers in mainland China.
In recent years, it has become increasingly common for crime rings to establish offshore online platforms that cater to Chinese nationals to skirt law enforcement. However, China's Ministry of Public Security insists that illicit cross-border gambling remains punishable under Chinese law, due to transactions that widely involve yuan exchanges.
Philippines
Beijing has been keeping a close watch on the Philippines, with the unprecedented rise in the number of POGOs (Philippine Offshore Gaming Operators) in the country's capital of Manila.
In April 2017, a joint clampdown by the Philippine and Chinese police apprehended 55 Chinese nationals involved in illegal offshore gambling. That same year, 80 Chinese nationals without legal immigration documents were nabbed during a gambling ring raid in Manila.
According to the Philippine government some 138,000 workers – predominantly Chinese nationals – are currently employed by POGOs in the country. However, authorities estimate the deluge of foreign workers could actually be more, given the presence of unlicensed operators. POGO operations in the Philippines still largely cater to remote Chinese gamblers, requiring Mandarin proficiency among its workers.
Cambodia
In Cambodia, China signed a law enforcement treaty in March, vowing to work together to halt illegal gambling operations. Cambodia's southern provinces have become a hotbed for illicit gambling rings, drug trafficking, and prostitution.
Nanyang Technological University S. Rajaratnam School of International Studies associate professor Li Mingjiang relates the Cambodian public largely blames Chinese investors for the proliferation of the criminal underbelly, particularly in the city of Sihanoukville
In a raid early this year, 91 Chinese nationals were apprehended for establishing illegal online gambling sites in the southern Cambodian province of Kampot. The suspects were deported back to China to be prosecuted.
China is also looking for authorities in Vietnam and Thailand to participate in the crackdown on illegal gambling operations in their respective countries.