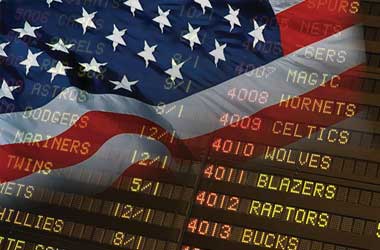 Money launderers are always on the lookout for ways to wash their dirty money and turn it into clean money. One of the most common ways they go about this process is to target the gambling market. The operation is pretty simple. They walk into a casino and make a large deposit or deposit a huge amount at an online casino, spend some of it at the tables and then withdraw the balance as clean money.
The former enforcement chief of the US Financial Crimes Enforcement Network (FinCEN) Gregory Lisa recently spoke in a conference at the University of Las Vegas Nevada and said that with states legalizing sports betting in the country, it provides money launderers another way for them to wash their dirty money. She pointed to the letter of warning that FinCEN issued in 2014 on sports betting and claimed that the warning was now more relevant than ever.
The 2014 letter was sent to Las Vegas sports betting operators since Nevada was the only state at that time offering legalized sports betting. The warning was mainly focused people betting for third parties, warning casino operators to take note of patrons who say they are wagering for another party.
In a statement, Lisa said
There's a greater risk if they get out over their skis and develop the business before they develop their regulatory compliance, there's going to be missteps. Anytime you do something fast and doesn't have compliance program build up beforehand, you're playing catchup.
Casinos At Risk
Though sports betting is very lucrative for gambling operators, it can also put them at risk. Casino operators will have to be very diligent CG Technology getting fined $12 million for violating the anti-money laundering provisions of the Bank Secrecy Act.
Enforcement agencies will be placing a lot of scrutiny on the sports betting market as more operators enter the space and new states legalize sports betting. The big problem for casinos is that they can be penalized multiple times for the same violation by different law enforcement agencies and regulators.
Lisa stated that casino should have their respective departments communicate with each other in order to avoid any such regulatory breaches. Casinos don't need to look into every customer but they do need to look at players who always bet big, especially if inquiries reveal that they have more money than they actually should.