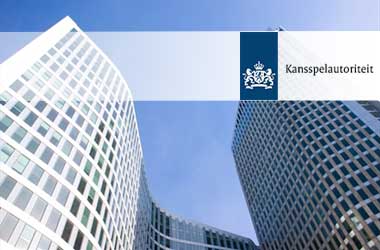 The Kansspelautoriteit (KSA) which regulates gambling in the Netherlands has set out some new rules that could see players banned from gambling in the country without their authorization. Normally, being put on a gambling exclusion list requires the gambler to voluntarily do it on their own.
However, family members and employers can now request to add people to the country's Cruks exclusion register. Even gambling operators will be allowed to put in a request to ban certain players.
The Netherlands has been tightening up gaming regulations in anticipation of the iGaming launch that is coming in October.
One of the big requirements is that all operators must run a check against the Cruks exclusion register before the online gambling market launches. This means players on the Cruks list will not be able to participate at all.
The KSA knows this is a major step for both players and operators which is why it has been very clear on the rules that govern a third party making a request to ban a particular player. The main condition for adding a player to Cruks is to prevent the player from suffering further damage with regards to problem gambling behaviour. This can be either financially, personally, or socially. While method may seem drastic but the regulator thinks that anything less would not be as effective.
For third-party requests, the KSA will receive the application directly. The application can be sent in via post or electronically. Included in these requests would be detailed explanations of what their relationship is to the player to be excluded while also providing reasons for the exclusion.
Once this is done, the regulator begins its investigation into the player. It will focus on how gambling has impacted the behaviour of the player and how it will affect their everyday life. Experts might then be called in to evaluate things.
The investigation will mainly focus on how much harm the player is being exposed to by gambling. This can be measured in financial losses as well as the player's health. Also, the damage to the player's family life as well as their social life will be evaluated in the process.
Final Step
The Kansspelautoriteit has pointed out that third-party exclusion should be the final step in a staggered intervention model. Loved ones should be taking less invasive interventions first before trying to have the player added to the Cruks list. Operators must also take steps to use responsible gambling measures before taking this final step.
It is only if the player has ignored all other steps to intervene, that a third party should request for exclusion. Before any player is added to the list, they will be given a chance to give their views on why they should not be on the Cruks list.