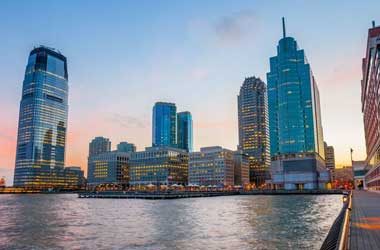 New Jersey (NJ) filed a motion to put a stay on a decision that revoked the amendments made to the casino payments instead of taxes (PILOT) law.
The decision was taken on August 29, 2022, by Atlantic County Superior Court Judge Michael Blee.
However, court documents say that the state has not filed an appeal against the decision till now.
Judge to Hear Further Arguments on October 7
Arguments about the request for the stay would be heard by Blee on October 7. The legislation, duly attested by Governor Phil Murphy, was passed in the latter part of 2021. The 2021 state law was an amendment to the original 2016 PILOT law. It granted big tax breaks to all the casinos located in Atlantic City by excluding online sports gaming and iGaming from the gross gaming revenue calculations.
Liberty and Prosperity, a nonprofit, had filed a lawsuit against the law stating it had violated the New Jersey constitution. According to the nonprofit, the law supported the gambling industry instead of fulfilling a legitimate public purpose.
Acting state Attorney General Matt Platkin argued that if the order was not stopped, it would throw state finances into complete disarray. Platkin also said that the beneficial parts of the amended PILOT law would be gone if the appeal against Blee's August 29 judgment was not heard soon. Another argument given by the state was that the law didn't violate the constitution and served the public purpose by stabilizing the casino industry in Atlantic City.
Liberty and Prosperity President Seth Grossman said that NJ's arguments were not backed by facts asserting that the PILOT law will contribute to Atlantic City's economy, or that NJ's casino industry had incurred more losses than any other vertical during the pandemic. Moreover, the constitution didn't allow the legislature to give preferences to a certain group under the Uniformity Clause of 1875, said the executive.
DGE Chief Glaum Hints at Pessimistic Future
Meanwhile, Chief of Investigations for the Division of Gaming Enforcement (DGE) Christopher Glaum said that if the court's decision was upheld, reinvestment in casinos might decrease, drastically impacting both Atlantic City and NJ.
He added that paying more taxes under the 2016 law would jeopardize resorts such as Bally's and Golden Nugget. Atlantic City casinos might also face intense competition from upcoming outlets in New York. The latter did not factor into the discussion about the amendments in the NJ legislature.