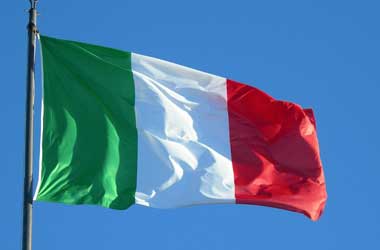 Summary:
Proposals to reform Italy's gambling market were recently approved by the Chamber of Deputies
The new changes are expected to obtain final approval before the summer break in August
The reforms are aimed at resolving existing issues and boosting the Italian gambling market
Major reforms to Italy's gambling sector are on the way after the Tax Delegation Law received approval from the Chamber of Deputies. Contained in the Bill are proposals for a comprehensive reorganization of the Italian gambling industry aimed at addressing key regulatory issues, harmonizing the rules, and protecting vulnerable groups.
Gambling Reforms Could be Approved in August
Plans to overhaul Italy's gambling laws were initially announced in February 2023, months after Giorgia Meloni was elected as Prime Minister. The changes, which form part of proposed reforms to Italy's tax system, are a priority under Meloni's government, with the Italian leader giving the go-ahead to the amendments back in March. The planned reorganization is being spearheaded by Treasury Deputy Minister Maurizio Leo.
Under the Bill, the Italian gambling market will continue to operate under the existing state gaming concession and police authorization model.
Additionally, the government will introduce uniform rules applicable to all regions throughout the country, particularly in terms of shop distances from sensitive places such as hospitals and schools, as well as their opening times. Regional authorities are asked to provide their input on this as their approval will be required before the measure is implemented.
The proposals also include measures to strengthen customer protections, such as enhancing self-exclusion mechanisms, introducing maximum limits on stakes and winnings, banning underage sports betting, and mandatory training for concessionaires, operators, and dealers.
Roberto Alesse, Managing Director of the Agency of Customs and Monopolies (ADM), said the Tax Delegation Law will have a pivotal role in resolving long-standing gambling issues which affect both the sector and Italian communities.
The Senate is also expected to support the Bill, with the government looking to obtain final approval of the measures by the mid-August summer break.
Once the Bill obtains final approval, the government will then draft the legislative decrees needed to implement the reforms which would take around 18-24 months, after which a new licensing regime will then be established.
More Growth for Italy's Gambling Market
The government is optimistic that the new changes will drive more growth for the Italian gambling market which is already considered among the strongest and largest in Europe. The sector enjoyed a 31% increase in gross gaming revenue (GGR) to €19.6 billion in 2022, with tax revenues reaching €11.2 billion, up 28% from the previous year.