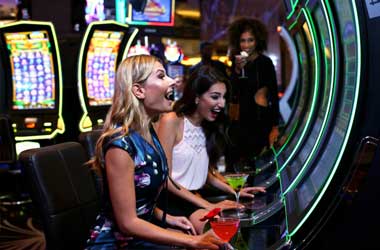 Summary
Victoria's losses to pokie machines reached $257.3 million in March
The latest figures show fewer people are spending more money on pokies
Gambling reform group calls for more action from the government
Gambling-related harms have come under the spotlight once again in Australia after latest figures show a record rise in gambling losses among Victorians.
In March, gamblers in the state lost $257.3 million to pokies, prompting calls for the government to act swiftly and do more to minimize the risks associated with machine gambling.
The significant increase in the amount of money Australians spend on pokies is not surprising given the eagerness of gamblers to return to casinos as the venues had been closed for several months due to the pandemic. This trend is evident in other Australian states as well, not just in Victoria, according to Charles Livingstone, gambling researcher and associate professor at Monash University.
But what's really worrying is the fact that the losses have spiked despite a decrease in the number of Australians using pokies. This could only mean one thing – gamblers are spending more on pokies and this equates to an increase in the rate of harmful gambling, Livingstone said.
Australians top the list in terms of gambling losses per capita across the globe. Based on data from the Australasian Gaming Council, Australia recorded the highest gambling losses to pokie machines in 2017 at $12.5 billion.
The figures haven't changed that much over the last five years, which means the government and the industry aren't doing enough to resolve long-standing issues.
Government Should Do More
The Reverend Tim Costello who currently serves as chief advocate with the Alliance for Gambling Reform said that while the latest figures are not surprising at all, the government must be dismayed as it only highlights its lack of action in curbing gambling-related harms.
Reverend Costello reiterated that problem gambling leads to more domestic violence incidents, bankruptcy, crime, and suicides. The negative impact of gambling addiction affects not only the gamblers but also the people around them.
He also hit out at the Victorian Labor government for failing to act on the issues at hand, adding that those in the working-class areas are bearing the brunt of the problem.
Reverend Costello said the royal commission-style investigation launched into the country's largest casinos is an important first step in battling gambling addiction, but more needs to be done.
Costello recommends some regulations to tackle pokies, including placing a $1 limit on bets, as well as capping the amount of losses per hour to $120. He also calls on the government to devise a regulation that will require gambling venues to close at midnight.