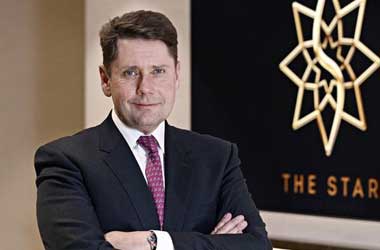 Summary
Bekier blamed the senior team for the emergence of subculture at the casino
The ex-Star CEO assumes full responsibility for Star's failings
He said Star management must be completely revamped
The former CEO of the embattled Australia's Star Entertainment has admitted that the company's senior management had committed failings that gave rise to a subculture in its global operations.
Appearing at a hearing on May 2, Matt Bekier said he was let down by some senior executives for condoning what he described as a "dark art" of attracting VIP customers.
But as the former head of Star, Bekier is also taking full accountability for the entire mess, saying he was responsible for appointing those people to their respective posts and establishing the processes, policies, and structures of the company.
Star is the subject of an ongoing royal commission-style investigation over allegations of fraud, money laundering, and organized crime. At the center of the scandal is its VIP gambling business which allegedly facilitated the illicit transfer of gamblers' funds from China to several Star venues.
The ongoing probe has heard shocking evidence over the past few weeks, including multiple violations committed by the casino such as disguising gambling expenses as hotel accommodations and the use of an illegal cage in its exclusive gaming room.
Bekier was forced to step down as Star CEO in March amid the massive scandal facing the company.
Among the senior executives singled out by Bekier during the recent hearing were chief financial officer Harry Theodore, lawyer Oliver White, chief legal and risk officer Paula Martin, and chief NSW casino officer Greg Hawkins.
Bekier said he placed his full trust in these people given their long experience in the jobs that they do, but they ended up committing serious shortcomings by attempting to resolve the issues on their own and not escalating the problems to him.
Bekier said he would have decided to shut down the flawed VIP gambling business if he was made fully aware of the problems. He also maintained that the board of directors didn't have any knowledge of the illegal practices happening at the casino.
Fresh Leadership Needed
Even so, Bekier asserted that VIP gambling was the only area in which the Star failed and that the company was generally successful in all other aspects. He attributed the demise of the business to the failure of senior managers to uphold the standards of the company.
Asked about what needs to be done to fix the problems, Bekier said there has to be a complete revamp of the casino management and that Star should operate under new leadership.