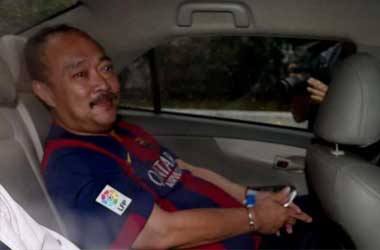 The casino industry is subjected to a number of scams each year as petty thieves and underworld criminals continue to target this multi-billion dollar industry to commit a number of different crimes.
A court in Singapore recently charged a 54 year old Singaporean national on counts of possessing fake casino chips and using them at the Marina Bay Sands (MBS) casino. This arrest has made headlines in the Asian casino market as Toh Hock Thiam, the man who was arrested is suspected of being the head of a crime syndicate that specialized in running a counterfeit casino chip racket.
One of the most publicized incidents during the last 24 months is a counterfeit chip scam that Christian Lusardi attempted at the Borgata Casino in Atlantic City. Lusardi confessed to buying 9 nine fake T25,000 chips and 494 fake T5,000 chips from a Chinese manufacturer and would then later tinker with those chips to make it appear like original Borgata chips. He got away with it until he decided to flush those chips down a toilet in room at Harrah's casino hotel.
Casino management across the globe and their security staff has now become a lot more vigilant in monitoring the counterfeit scam and are working closely with the authorities to bring these incidents to light. The Casino Crime Investigation Branch of the Criminal Investigation Department (CID) in Singapore decided to launch an investigation in November 2015 after MBS reported fake chips being used at the casino.
The CID worked closely with the Macau Judiciary Police and the Royal Malaysia Police to arrest Toh Hock Thiam and bring him before a court in Singapore. The investigation also helped confiscate more than $1 million in fake casino chips along with a number of mobile phones and hard cash.
In a statement, Tan Chye Hee, Deputy Commissioner of Police (Investigations & Intelligence) and director of the CID said
The arrest of this syndicate leader bears testament to the excellent relationships forged between the Singapore Police Force and the RMP and MJP. We are appreciative of the assistance from our foreign police counterparts and will spare no effort to bring to justice, criminals who commit crimes in Singapore and flee our borders thereafter.
If the courts find Toh guilty of these charges, he could end up spending up to seven years in jail and/or be fined up to $150,000.