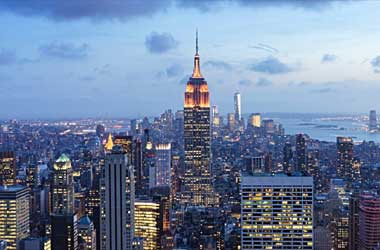 Summary
New York's 2023 budget includes granting licenses to three downstate casinos
At least two of the licenses could go to New York City
The city's five boroughs remain in contention, including Staten Island
Following the approval of the New York state's 2023 budget on 09 April, it became clearer that New York City (NYC) could soon be granted full gambling licenses as part of the government's plans for three downstate casinos.
NYC Mayor Eric Adams already stated his desire for the city to win two of the three licenses, citing the huge benefits they would bring to the city's economy as it continues to recover from the COVID-19 pandemic – a view supported by Senator Joseph Addabbo Jr., a lifelong resident of Ozone Park, Queens who currently sits as chair of the Senate Racing, Gaming, and Wagering Committee.
Assuming NYC ultimately gets the two casino licenses, to what particular locations will they go?
Existing Casinos Have the Edge
The Resorts World Casino in Queens is a potential candidate considering that it will only need to add gaming facilities to offer full-scale gambling once it gets the license. MGM's Empire City Casino located in Yonkers is also in a similar position.
A proposal for a premium casino in Manhattan is also being considered, though it's currently facing strong opposition from some officials and local residents. The proposed sites include Time Square and Saks Fifth Avenue.
There is not much talk about the possibility of the licenses going to the three remaining boroughs – Bronx, Brooklyn and Staten Island – but they have not been entirely removed from the picture.
Staten Island Still in Contention for Full Casino License
Mayor Adams recently stated that their main goal right now is to rebuild the city and the fastest way to do that is to push for gambling expansion within New York's the five boroughs. He did not mention his preferred site nor did he take any location out of the equation, noting that the gaming commission will have the final say on the matter.
While Staten Island appears to be left out of the current considerations, it remains in contention for the full gambling license.
Adams added that expanding the gaming options in the city will pave the way for the creation of thousands of jobs in various industries, including the hospitality, construction, security, and technology sectors, and at the same time drive billions in gambling revenue for NYC and the state as a whole.