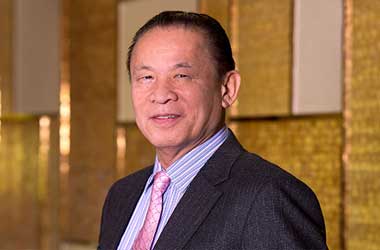 Summary
Kazuo Okada has been indicted in the Philippines on multiple charges relating to the Okada Manila takeover
The Japanese billionaire is alleged to have breached multiple laws in the Philippines
TRLEI vows to exhaust all legal means to prevent Okada's return to the helm of the company
Japanese billionaire businessman Kazuo Okada has been indicted in the Philippines over his involvement in the illegal takeover of Okada Manila in May 2022.
The country's Department of Justice has indicted the 80-year-old and three of his business associates for grave coercion, direct assault, unjust vexation, and slight physical injuries.
DoJ Says Okada and Associates Broke the Law
The indictment document, which was issued on August 25, 2022, but was only released on Monday, October 3, 2022, stated that Okada, Antonio "Tonyboy" Cojuangco, Florentino "Binky" Herrera, and Dindo Espeleta were found to have taken the law into their hands when they proceeded to take control of Okada Manila under the guise of the status quo ante order granted to them by the Philippine Supreme Court back in April 2022.
The order directed Tiger Resort, Leisure, and Entertainment Inc. (TRLEI), the operator of Okada Manila, to restore its board composition to its 2017 makeup when Okada was not yet ousted. TRLEI is a subsidiary of Tiger Resorts Asia Ltd (TRAL) whose ultimate parent is Universal Entertainment, the company co-founded and formerly chaired by Okada.
Okada's camp had always maintained that they were only adhering to the order when they stormed the casino on May 31. But the DoJ deemed their actions "illegal" given that Okada's status as a TRLEI board member was still being contested in court.
Okada was not physically present during the takeover but the fact that the incident took place with his prior knowledge makes him equally liable, the DoJ resolution said.
Ownership Dispute Continues
In September 2022, the Philippine Amusement Gaming Corporation (PAGCOR), the country's gambling regulator who had been accused of bias, ordered Okada's camp to reinstate the old board of TRLEI. Okada took the matter to the Court of Appeals in an attempt to regain control of the company.
His petition for a temporary restraining order (TRO) to prevent PAGCOR and TRAL from altering TRLEI's board composition was ultimately rejected. TRAL is the immediate parent company of TRLEI.
In a recent press release, TRLEI's current chief financial officer and treasurer Hans Van Der Sande, who is also a member of the board, expressed their gratitude to the DoJ for taking the first step towards giving justice to the victims of the illegal Okada Manila takeover. He further said that TRLEI would continue to exhaust all legal means to achieve victory in the long-running ownership dispute.