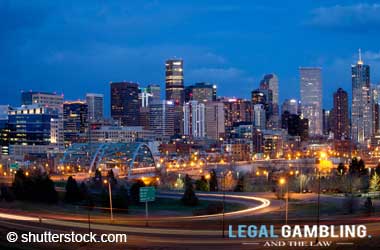 Summary:
The Bill narrowly passed the House 33-32 following a second vote
However, several lawmakers are casting doubt on the integrity of the second vote
The Bill seeks to allow casinos to loan gambling money to customers
Lawmakers are questioning the integrity of a second vote in the House which paved the way for the passage of a Bill seeking to allow Colorado casinos to offer lines of credit to gamblers.
SB23-259 was initially rejected by the House on a 31-34 vote, but a Republican representative who originally said "no" to the proposal asked for the Bill to be reconsidered.
During the second vote, the legislation passed 33-32, with three legislators switching their votes from "no" to "yes".
Legislators at Odds Over Controversial Bill
Under the Bill, casinos in Colorado would be authorized to loan gambling money to patrons, which proponents say would benefit the rich gamblers as they would no longer need to travel with huge amounts of cash or go to ATMs to withdraw money.
One of the supporters of the Bill, Democratic Rep. Marc Snyder, said the Bill would help boost tourism in the state as it would attract more high-value US gamblers to casinos, allowing gaming operators to build and maintain their customer base.
SB23-259 had already been endorsed by the Senate and needed one final approval from the House to stay alive. While the Bill had earned bipartisan support, a number of Democratic and Republican legislators were opposed to the proposal. Their main argument was that it would only entice people to gamble more, even when they could no longer afford it.
Second Vote – Possible Breach of House Rules
Republican Rep. Richard Holtorf was among those who were hesitant to support the Bill for the same reason and said "no" when the proposal was voted on in the House on Saturday, April 29. But the Republican lawmaker representing District 63 had a change of heart and called for a second vote as he "may have voted in error".
In the end, three Republican legislators – Holtorf, Matthew Soper and Mary Bradfield – changed their votes from "no" to "yes", allowing the Bill to narrowly pass the House 33-32. Democratic Rep. Jenny Wilford switched her vote to "no".
The second vote has been heavily criticized by several members of the House of Representatives, including Rep. Jennifer Parenti who said the reconsideration of the Bill was a huge breach of the House rules. Rep. Bob Marshall questioned Holtorf's actions, saying it's one of the reasons why people lose trust in the government.
Amendments to the Bill will now require approval from the Senate, and after that, Colorado Governor Jared Polis will have the final say on whether or not the Bill should become law.