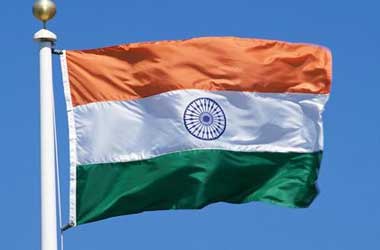 Summary:
Online games involving wagering and betting are no longer permitted in India
Under the new rules, the government will establish self-regulatory bodies to approve online games
The move is aimed at addressing the challenges posed by online gaming
India has introduced new changes to its "Information Technology Rules of 2021" which were established to regulate online content and platforms.
The amendments prohibit online games that involve betting with real money.
New requirements have also been introduced for social media and online gaming intermediaries to strengthen protections for players.
Online Games Involving Wagering Now Illegal in India
The new regulations, issued by India's Ministry of Electronics and Information Technology (MeitY), are aimed at establishing the best possible regulatory framework for the country's rapidly growing online gaming industry. The agency develops and implements policies to promote growth in the IT, tech, and digital sectors and provide stronger safeguards for online customers.
Originally, the Technology Rules did not contain a clear distinction on online gambling. It was listed under the category of harmful content "inconsistent with or contrary to the laws in force". The update provides clarity on this matter, with online real money games now defined as games where users deposit cash or other valuables with the expectation of winning.
Under the new rules, online games that involve wagering or may cause harm or addiction to players, including children, will not be permitted.
Self-Regulatory Bodies to Approve Online Games
The amendments will pave the way for the establishment of self-regulatory organizations (SROs) tasked with approving online games. The SROs will have the authority to determine whether or not online games will be permissible and the main basis will be the involvement of wagering. The SROs will be comprised of representatives from various stakeholders, including the gaming industry.
In adherence to the new regulations, social media and online gaming intermediaries should also not allow the uploading, publishing, and sharing of any information, including advertisements and promotions associated with online casino games that have not been approved.
Rajeev Chandrasekhar, the Union Minister of State for Electronics and Information Technology, said the latest amendments will ensure an open and safe, trusted, and accountable online space in India.
Chandrasekhar acknowledged the booming online gaming sector in the country which has opened up huge opportunities for Indian startups. However, he noted that there had been a lack of clarity on what should and should not be allowed.
The new rules will address the confusion and provide certainty for the industry which will enable it to achieve more growth in the years ahead.