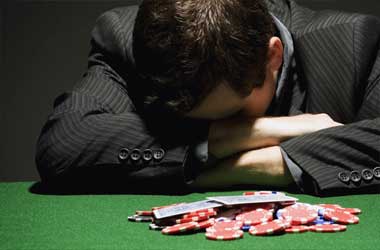 Summary
NY Legislators could table an iGaming bill in January 2023
Sen. Joe Addabbo wants to place special focus on problem gambling mitigations
New York can benefit greatly from iGaming in terms of revenue
New York is pushing to legalize online gaming given its capability to bring massive revenue to the state, but legislators are refusing to turn a blind eye to the negative impacts it can have on customers, with recent studies showing that online casinos are far more addicting than sports betting.
New York lawmakers who are backing an iGaming bill are now focusing on safeguards against problem gambling and addiction to ensure players are provided utmost protection when online casinos go live in the state.
Senator Joe Addabbo, who sponsored online gaming legislation that ended up being blocked in the Senate this year, is at the forefront of ongoing discussions on the matter, and he has all the right reasons why any proposal for online gaming legalization must be carefully reviewed.
Sen. Addabbo said iGaming covers a larger portion of the population than sports betting. New York is also now being perceived as a "gaming state" which makes it more important that the issue of problem gambling is discussed more frequently. Addabbo will once again put forward an iGaming legislation for the 2023 budget, with a heavy emphasis on the language on problem gambling.
Addabbo was among legislators responsible for New York's existing mobile sports betting framework which includes a dozen of safeguards against gambling addiction, such as account monitoring, freezing of accounts when needed, and self-exclusion schemes. The District 15 representative plans to add more safeguards for the upcoming iGaming bill, with time limits among his main considerations.
Addabbo acknowledges that there are still several concerns that need to be addressed in terms of legalizing online gaming in the state but he is glad that the issues are now being discussed.
iGaming Will Be A Big Revenue Generator
Online gaming's revenue potential is enormous. Looking at figures from other states where online casinos and sports betting are both legal, there is a massive difference in the tax collections between the two verticals. In New Jersey's May 2021 results, for example, iGaming brought in $136 million for the state, more than double the $61.5 million generated by sports betting.
Sen. Addabbo said once online gaming is legalized in New York, domestic players will no longer be forced to play at illegal sites or travel to neighboring states to play. Revenue generated from iGaming will significantly boost funds allocated for education and problem gambling treatment services.