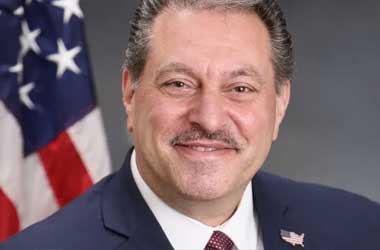 Summary
Sen. Addabbo is keen on pushing iGaming legislation again if he gets re-elected
Gambling addiction is the biggest challenge in the way of iGaming legislation
Addabbo believes additional funding will help address this challenge
New Yorkers are currently enjoying online sports betting but sadly do not have access to playing online casino games. Sen. Joseph Addabbo Jr has been one of the chief campaigners over the years to legalize online gambling but his efforts have not materialized so far.
Gambling Addiction Is The Biggest Hurdle
Addabbo who heads the Senate's Racing, Gaming and Wagering Committee introduced an online gambling bill S8412 in 2022 that called for a 25% gaming tax to be imposed, a $2 million licensing fee and a $10 million charge for each online skin, with a max of two being issued per license.
His bill stated that legalized online gambling in New York would raise around $475 million for the state but it did not go through. Addabbo believes that the biggest hurdle standing in the way of online gaming legislation are concerns over gambling addiction. However, with online sports betting going live in New York from Jan 2022, Addabbo believes that legislators will now be more open to legalizing online casino games, especially if the online sports betting market does big numbers.
New York is looking to raise $615 million in tax revenues for the fiscal ending 2023 and Addabbo believes that legalized online gaming will help bring in the money for the state budget. Addabbo once again highlighted that New York was losing out millions of dollars each month as New Yorkers turned to illegal online gaming sites and travelled to neighbouring states like New Jersey where online gaming is legal.
Additional Funding and Collaboration Will Help
The Senator is confident that if they can allocate a bigger budget to fund problem gambling causes, then the likelihood of legalizing online gambling increase. Addabbo had allocated $11 million to gambling addiction causes in his earlier bill but realizes that this budget might need to go up.
Addabbo has promised to collaborate with the NY Council on Problem Gambling (NYCPG) and Office of Addiction Services and Supports (OASAS) going forward to address these concerns. Addabbo is once again running to be re-elected in District 15 and will not have to wait long to know the results as the Democratic primary will take place on Aug 23.