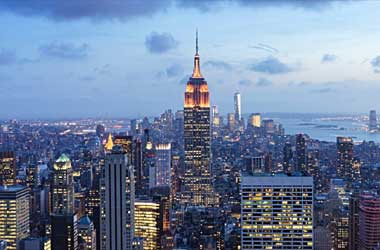 Summary
NY Casino license fee initially expected to be $500 million
Interest from top gaming operators could push it up to $1 billion
Genting Group and MGM Resorts expected to get licenses
As reputed gambling companies are keen on entering New York (NY), the state Senate could raise the downstate casino license fee to $1 billion from $500 million. Currently, NY is America's largest untapped gambling market.
The Senate said that the siting board of NY's Gaming Commission would determine the exact license fee amount.
The fee should be paid by the licensee thirty days after the license is awarded to them. The license charge, which could be up to $1 billion, would be deposited into the commercial gaming revenue fund. The Senate made the comments during the release of its one-house budget plan on March 14, 2022.
State Governor Kathy Hochul is currently proposing plans to include and release a tentative license fee figure to acquire a downstate casino license. Hochul aims to clear the air around the license fee immediately instead of pushing it till 2023. The negotiations on the fee amount will be a part of the budget for the fiscal year, beginning from April 1.
The Senate proposal might encourage NY gaming regulators to consider private capital investment made before the license is effective. Interpreted as a huge help for Empire City in Yonkers and Resorts World New York in Queens to get a leg up in the race for the three licenses, the statement implies that if the two racetracks make any upgrades, they will be included under the minimum investment required for a license.
Another noticeable gaming measure was related to mobile sports betting. Since its beginning in NY on January 8, more than $3.5 billion has been wagered. The Senate plans to increase the number of eligible sports betting providers. The Assembly also requires that about 30% of the 14 operators should be from minority-owned businesses.
Race On for Casino Licenses, Third Casino Location Unclear
Speculations hint that two out of the three downstate licenses will land in the kitty of Genting's Resorts World and MGM's Empire City. The two racetracks are pushing for conversion into full-scale casinos.
However, the location for the third casino is still unclear as community leaders are against a casino property in Manhattan and Brooklyn. Assembly Racing and Wagering Chair Gary Pretlow said that even if the third license is awarded, it would take at least three years after that to build a casino, given the lengthy review and approval process.