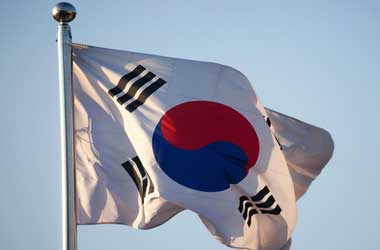 Gambling addiction is a major problem that many countries in the world are struggling to deal with right now. Of special concern is the increase in the number of teens who are showing signs of gambling addiction.
Access to online gambling in many countries have made it very easy for the younger generation to pick up their smartphone and start gambling in minutes.
The UK was the first to sound this concern but other countries are adding their voice to it. The latest country to report a rise in teen gambling addictions is South Korea.
The Korea Center on Gambling Problems (KCGP) recently released a report which had some shocking numbers.
The report shows that the number of teenagers being treated for gambling addiction last year reached 1,027. This is a 600 percent increase when you compare to the numbers in 2015 when just 168 young people were treated. These figures were released in the KCGP report to the Korean National Assembly.
However, it is not just teenagers that are suffering from gambling addiction. There were 4,563 people who were in their 30s who needed treatment. Though this group was large, no other demographic experienced a sudden jump like the teenage demographic.
South Korea's gambling market has done rather well for itself during the last few years and this strong performance may have contributed to the rise in problem gamblers. There are currently 20 casinos all across the country, some of them offering Las Vegas-style gambling activities. The fact that there are 20 casinos in the country should not be a big problem because gaming regulations permit locals to enter and play at only one casino.
Online Sports Betting To Be Blamed
According to the KCGP report, the main reason behind the rise of problem gambling is online sports betting. This might come as a surprise to many since all forms of online gambling is illegal in South Korea. However, reports indicate that this is the most popular gambling product among Korean teenagers right now. Offshore casino operators and online sportsbooks target the South Korean market and offer these unlicensed services.
The younger generation have no problem accessing these illegal online casinos as they are tech savvy and know how to bypass any restrictions. This is why 95 percent of the teenagers being treated for gambling addiction in Korea are victims of illegal gambling websites.
An additional problem for the South Korean government is that treatment to help these problem gamblers does not seem to be working. Only 23 percent of treated teenagers have quit their online gambling habit. This is a big concern since the success rate in the past was nearly 50 percent.