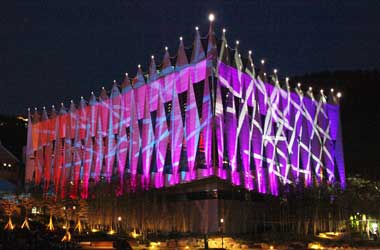 South Korea's Kangwon Land casino, which is the only casino allowing entry to locals is planning to clampdown on problem gambling by further tightening regulations for those suspected to be addicts.
According to local media reports, Kangwon Land chief executive Ham Seung-huie made the announcement as a part of a government audit in a session of the National Assembly and said that the new rules will be in force by next year.
Current rules allow locals to gamble for only 15 days in a month in the casino. Those found visiting the facility for a total of 30 days over two months are considered to be suffering from problem gambling and are banned entry. They can re-enter only after attending a six-hour educational program held by the casino's anti-gambling center.
Under the new regulations, the casino is proposing to ban locals who are suspected to be gambling addicts from the casino for periods going up to three months. When gamblers enter the casino for 30 days in two continuous months they will be banned for a month. If they are caught doing so for a second time they will be banned for two months while the third occurrence will see them banned for three months.
In addition, the management is considering increasing the entry fee from KRW9,000 to KRW40,000 (US$36). Local visitors entering the casino will be required to provide detailed personal information include their name, date of birth and address.
In 2015, the casino saw 3.1 million visitors with 98.8 percent of them being locals. According to a report released by the country's state auditor, around 2,165 local residents visited the casino for over 100 days in a year for the period up to March 2016 while 9,566 people visited it between 50 and 99 days in the same period.
An opposition lawmaker Jeong Woon-chun from Saenuri Party noted that the prevalence of gambling addiction in Kangwon Land visitors was 61.8 percent, much higher than the average of 5.4 percent in the country. Jeong also pointed out that casino profits account for 95 percent of Kangwon Land's income but just 0.1 percent of it was being dedicated to its rehab and treatment facilities.
In a statement Jeong said,
I can't stress enough the importance of supervising and managing gambling addiction.
The rise in registrations to Kangwon Land's "Self-Access Restriction System" is another indication that gambling problems are on the rise. Although 29,337 individuals signed up to the program over the past five years, around 26 percent of them have chosen to lift the restriction on themselves.