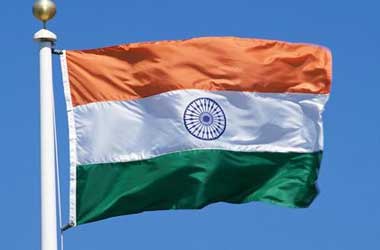 India is one of the many countries that has suffered heavy financial losses in 2020 due to the pandemic. However, even before COVID-19 could cause chaos in India, the economy was shaken and ruling BJP government was under pressure to do more to stabilize the Indian economy.
One of the industries that did thrive during 2020 was the online gambling industry. Gambling is illegal in most states across India but archaic gambling laws have allowed offshore gaming operators to offer their casino, sports betting, daily fantasy sports and e-Sports games to millions of Indians during lockdown.
The Indian government has now turned their attention to the thriving online gambling industry in the country. A number of these offshore operators are based in different countries ranging from Malta, Curacao, Russia, Philippines and Cyprus to name a few.
The government has taken issue over the fact that a number of these offshore gaming operators have not paid the required Goods and Service Tax (GST) that is required for offering services in India and receiving funds.
The BJP led government has received a lot of flak from within the country for their GST rollout. A number of businesses have protested in recent years over unfair GST measures but the government hasn't budged. Offshore gaming operators will most likely have to pay up the GST that is owed to the Indian government or be prepared to face stiff backlash.
Twelve Gaming Operators Named
The government has released the names of 11 online gambling websites that have not paid out the expected GST. The fact that the names have been released proves that the authorities are serious about collecting the pending GST and going after these companies if they decide not to pay their pending GST.
The gambling websites that have been named so far include Bet365, Betway, 10CRIC, ComeonConnect, Dafabet, LeoVegas, Royal Panda, 22Bet, EuropaCasino, Melbet and 1XBet. Most of these brands are quite popular in the global gaming market and have already built quite a big player database in India.
The Director General of Goods and Services Tax Intelligence (DGGI) has sent an official letter to multiple banks asking them to disclose full information concerning the accounts of these 11 gaming operators so that a clear picture could be formed of the benefits they have received by doing business in India along with their full GST details.
We will keep a close watch on this story and see how it turns out in the coming days.