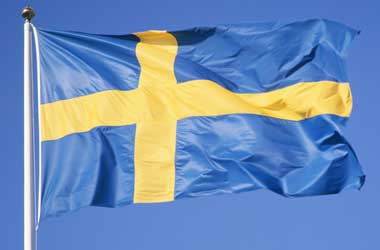 Sweden's local gambling regulatory authority, Spelinspektionen, has imposed a series of fines on a number of its licensees in 2019. The watchdog has found that the majority of penalised operators have refused to comply and pay the imposed fine, instead choosing to contest the fines in a court of law.
In fact, only one licensee so far has fulfilled its obligation to pay the fine levied on it by Spelinspektionen.
Paf which holds a monopoly on the gambling market in Finland's autonomous region, the Åland Islands, paid a SEK100,000 penalty which is currently the smallest fine imposed by Spelinspektionen. The fine was imposed on Paf for allowing individuals who signed up for the Spelpaus self-exclusion registry to continue to gamble on their site.
More than 50 other licensees who have been fined by Spelinspektionen have refused to pay the fines, instead choosing to dispute them in court. A key aspect of these operators' contentions is that the unclear wording of Sweden's recently updated policies on online gambling has made it difficult for them to discern the limits of their operations, especially when it comes to advertising.
Camilla Rosenberg, Spelinspektionen director-general, disagreed with this assessment. According to the Rosenberg, Sweden's new online gambling regulations are sufficiently clear, both to Spelinspektionen and to the Swedish government that passed the new rules.
Hard To Predict Courts' Decision
In the past, legal disputes between gaming operators and Spelinspektionen have had different results with the courts going back and forth with their decisions especially when it comes to the license duration approval process.
For instance, Cherry AB and LeoVegas both sought five-year licenses instead of the two-year licenses issued to them by Spelinspektionen. The Administrative Court in Linköping sustained the former's license, while stating that there was no legal reason to deprive LeoVegas of the standard five-year license.
The same court also decreed earlier this month that the Spelinspektionen's decision to grant Videoslots Ltd. a two-year license was unjustified, lengthening it to five years. The court believed that the Spelinspektionen's reasoning for limiting the licenses of LeoVegas and Videoslots who were both fined by the UK Gambling Commission (UKGC) to just two years was not justified.
The turmoil surrounding Sweden's gambling market has not dissuaded operators from trying to enter. The latest Swedish gambling operator, Avento MT Ltd, received its license for their Frank Casino and Slot TV brands last week. There are 67 online gambling ventures with active Swedish licenses, and 94 operators in total servicing the Swedish market.