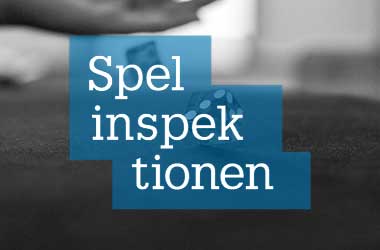 Sweden has stepped up efforts against gambling operators who do not toe the line.
The gaming regulator Spelinspektionen recently took Aspire Global and Genesis Global to task for non-compliance. This move comes after Sweden made the decision to increase the severity of punishment given to those operators who choose not to comply with gambling operation regulations.
Spelinspektionen has spoken about increasing their efforts in the fight against non-compliant gambling operators.
The Swedish gambling authority has announced that they are on the lookout for a new partner that will help them with these efforts.
Spelinspektionen is currently searching for a company that will aid them in enforcing gambling regulations as well as helping with the process of verification for gambling license applications.
In addition to this, the company is also expected to fact-check information provided by gambling operators, both new applicants and those looking to renew their license. This mostly includes sensitive info used during the verification process. The company will also be responsible to monitor compliance by licensees at all times.
Sweden like most regulated markets is trying to make its gambling industry well regulated to prevent a rise in problem gambling numbers. The gambling watchdog has also implemented rules that ban specific kinds of gambling advertisements in addition to their increased vigilance in regards to gambling regulation compliance.
During the first quarter of the year, the market for regulated gambling in Sweden yielded over $352.8 million and is expected to yield more in the months to come. This will most likely attract many new applicants looking to get a license, as well as a surge in competition between gambling operators that will need to be kept under increased surveillance.
Non-Compliant Operators Will Be Hit Hard
Most operators get away with non-compliance by paying out a small fine. Spelinspektionen is looking to change this process as the gambling watchdog believes a more stringent type of punishment for rule violators needs to be put in place. The most severe punishment will be in the form of license revoking.
In addition to Aspire Global and Genesis Global being pulled up, Sweden also cracked down on other gambling operators who allowed minors to place bets on a Swedish Allsvenskan League match between AIK and IFK Göteborg. The gambling watchdog has sent out a strong message to the market and now all gambling operators remain under the watchful eye of Spelinspektionen to ensure compliance at all times.
The amount of applicants that new partners will have to process is still not clear based on Spelinspektionen's announcement. However, anyone aiming to be a partner of the Swedish gambling authority should expect to have their hands full, considering how much the industry has grown of late.