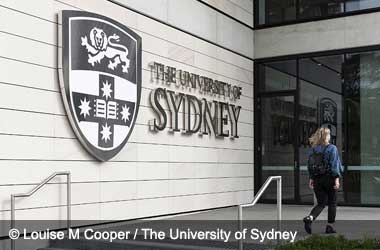 Summary:
The new Centre of Excellence in Gambling Research was launched with funding support from the gambling sector
Among major funders for the centre are the ICRG, Entain Australia, and Sportsbet
Public health experts said the partnership is "troubling"
The University of Sydney has been criticized for receiving funding from gambling giants for a new research centre focused on minimizing gambling harm and promoting responsible gambling.
Public health experts said the partnership is troubling and have warned such an arrangement goes against the recommendations of a parliamentary inquiry that called on the government to prevent gambling companies from interfering in public policy and research.
Partnership Described as Troubling and Scandalous
The University of Sydney's Centre of Excellence in Gambling Research was established through funding from the International Centre for Responsible Gaming (ICRG), an American nonprofit group dedicated to exploring gambling disorder and responsible gambling. The organization funds major scientific research on gambling across the globe. But it has come under criticism in recent years as some of its initiatives have relied on casino funding.
The ICRG pledged $600,000 in funding for the establishment of the new research center at the University of Sydney, with a significant portion of the funds coming from major gambling companies, including Sands Inc., MGM Resorts International, Wynn Resorts, Bally's Corporation, Boyd Gaming Corporation, Caesars Foundation, FanDuel, DraftKings and gaming machine manufacturer IGT.
Public health expert Sean Cowlishaw from the Turner Institute for Brain and Mental Health at Monash University has described the funding arrangement as "troubling" as it normalizes the relationship between research institutions and the gambling sector. Monash University gambling expert Charles Livingstone shared a similar view, calling the funding relationship "scandalous".
Gambling reform advocate Tim Costello of the Alliance for Gambling Reform also lamented the partnership, labeling the funding efforts from gambling firms as mere window dressing especially at the time when the Australian government has been urged to ban gambling advertising.
University of Sydney, Gambling Companies Defend Partnership
Amid criticism over its links to the gambling industry, the new research centre assured that gambling operators would not be allowed to "constrain or edit" the research in any way. The centre's head, Prof Sally Gainsbury, has defended the partnership, saying it would enable researchers to translate their findings into effective real-world, evidence-based strategies for gambling harm prevention and minimization.
The University of Sydney has been honest about the entities supporting the new centre, declaring that it has also received backing from Entain Australia and Sportsbet.
Responding to concerns, both companies argued that they strongly support unbiased research and will not attempt to influence any outcomes. A spokesperson for Entain also warned that gambling harm conversations led by speculation and emotional rhetoric could result in a misguided or incorrect perception.