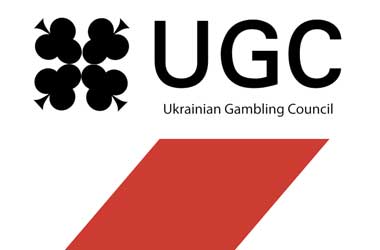 Summary
KRAIL has reassembled to resume its regulatory duties
Its main focus will be to implement market reforms approved last year
KRAIL's boss confirmed that their Advisory and Expert Council had already been disbanded
Ukraine's gambling regulator will carry on with its job despite the ongoing war in the country. The chairman of the Gambling and Lotteries Council (KRAIL), Anton Kuchukhidze, said they're back to work five months after Russia began its invasion of Ukraine.
Kuchukhidze also revealed that the past few months have been challenging for them, with the war taking its toll on the council's operations.
But Kuchukhidze and his colleagues at KRAIL remain committed to picking up where they left off to restore the country's gambling market which was only launched in 2020 was heavily impacted by the ongoing armed conflict.
Since tensions between Ukraine and Russia began back in February, tourist numbers in the country have dropped significantly, resulting in low revenue for casinos and other land-based gaming venues. In the western portion of the country, casinos remain in operation but are struggling with revenue due to a major drop in customers. The situation is so much worse in eastern Ukraine where casino gaming has been disrupted, especially in the cities of Mykolaiv and Kherson which have been occupied by Russian forces.
As with any other government department, KRAIL will operate with limited resources as a direct result of the war, and this will affect its regulatory capacity, but Kuchukhidze is confident the council will still be able to fulfill its role as a bridge between business and the state.
KRAIL Boss Confirms Disbandment of Advisory Council
KRAIL will resume its regulatory duties without its Advisory and Expert Council as it had already been disbanded. Kuchukhidze confirmed this, saying the council had not held any meetings and had not generated any decisions since August 2021.
The policy group had been dissolved following media reports linking the council's head Boris Baum to bookmaker 1XBet. The company was granted a license in the middle of the Ukraine-Russia conflict, and there are ongoing speculations it might be associated with Russian entities.
There have been calls for the Ukrainian government to revoke its license, with the controversy ultimately resulting in the abolishment of the Baum-led council which had served as KRAIL's policy and commercial advisor for several years.
Kuchukhidze said that the disbandment of the council was nothing unusual as it was done under the law. He is optimistic that a new policy council will be established soon, comprised of the right people.
Despite the challenges arising from the war, KRAIL will continue to fulfill its duties, and its main focus will be on proceeding with market reforms that were approved last year.