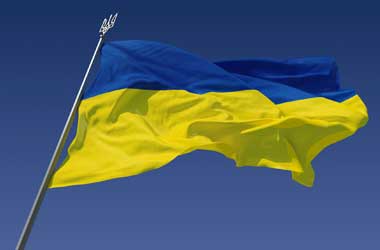 Ukraine has finally legalized gambling after its president, Volodymyr Zelensky, affixed his signature to the Gambling Act bill, 2285-D. The bill reached his desk after passing the Verkhovna Rada— Ukraine's parliament with a vote of 248-95 after its second reading in July.
The bill allows online gambling, slot parlors, sports bets, and brick and mortar casinos, although the casinos will have to be within hotel properties.
The Committee on Finance, Tax and Customs Policy (CFTCP) approved the license fees stated in the bill. Online gaming firms will have to pay UAH 30.7 million ($1.1 million) for their license, which will have to be renewed after five years.
Sportsbooks will have to pay UAH 70.8 million, while casinos located in Kyiv will be charged UAH 121.6 million, with casinos located in other cities having to pay just UAH 70.8 million. Online poker licenses are the lowest priced, at UAH 23.7 million.
Initially, casinos were barred from advertising online or through third-parties such as affiliates, but this clause was later struck down by the CFTCP. The bill also bans Russian residents or citizens from being shareholders or the Ultimate Beneficial Owner (UFO) of any gambling firm operating in Ukraine. Licensees must be a legal entity registered within the country.
Zelensky Supports Gambling Industry
Zelensky has made his support for the legal gambling industry no secret, having previously expressed his approval of a bill that would limit gambling to hotels, which he stated would help limit illegal and problem gambling in Ukraine.
When 2285-D was rejected in its first reading, Zelensky said he would be going after illegal sites more forcefully. Ukraine's courts subsequently submitted lists of iGaming sites to Internet service providers for banning.
Portnov Warns Against Punitive Gaming Taxes
Sergey Portnov, the CEO of Parimatch, congratulated Zelensky on Ukraine's success in legalizing gambling. Portnoy said that Parimatch, which was started in Ukraine, will be a key supporter of Zelensky's agenda to liberalize the industry. Parimatch has already indicated that they plan on applying for a gambling license in Ukraine.
Ukraine's parliament must now decide on the taxation policy before 2285-D comes into effect. A number of tax bills have been submitted by lawmakers, which will have to compete with one another.