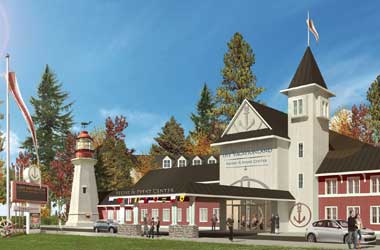 Days before the residents of York County vote on Maine Question 1 – 'An Act To Allow Slot Machines or a Casino in York County', the ballot question committee supporting the referendum was slapped with a record fine that amounted to $500,000 in total fines.
After over 10 hours of testimony and cross examination during the hearing, followed by a delayed seven-hour deliberation, the Maine Ethics Commission voted 4-1 in favor of finding the casino committee guilty of failing to disclose all the sources of its million-dollar funding. This included the funds worth more than $4 million driven into the campaign by gambling entrepreneur Shawn Scott. The campaign is being led by Shawn's sister Lisa Scott and the $4 million donation only came to light in April.
From the maximum penalty of $4.5 million, the ethics commission decided to reduce the fines to $500,000. The total fine will be levied against the four campaign committees led by Lisa Scott and $130,000 of the total $500,000 will be billed to the Horseracing Jobs Fairness Committee, which is co-operated by Lisa and Augusta lobbyist Cheryl Timberlake.
WMTW-TV
The fines against Lisa is the highest in the commission's history, whose last fine amounted to $50,250 in 2014. The penalized party was the National Organization for Marriage for failing to register and file campaign finance reports as a ballot question committee back in a 2009 vote.
According the commission, their decision was largely influenced by the 7,500-page investigative report, which contains all emails, text messages, and financial records subpoenaed from Lisa and Timberlake.
Out of the five members of the commission, only Commissioner Bradford Pattershall, a Freeport Republican voted against the high fine amounts. According to him, the fine was grossly disproportionate to the offense committed by the casino committee. He also argued that no public harm was made since the residents have been seeing Shawn Scott as the main man behind the effort from his various media appearances and conferences.
However, the rest of the panel believed that imposing the $500,000 fine was needed to send a strong message as the public deserves the right to know who really is paying for all campaigns. This comes after a recent law change passed by Maine residents in 2015 which required the steeper fines.
Commissioner Meri Lowry, a Portland Democrat also noted that they found a pattern of evasion. Horseracing Jobs Fairness had first reported that all of its donations came from Lisa Scott, although subsequent investigations found funding coming from various companies tied to Shawn Scott.
Should Question 1 be passed, Capital 7 which is a company owned by Shawn Scott could become the first company to win a gambling license.