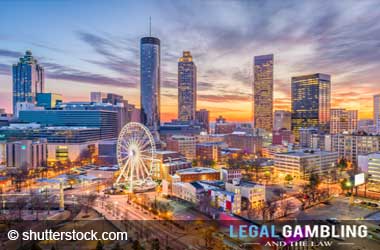 Gambling stakeholders have made multiple events over the years to convince legislators in Georgia to amend gaming regulations and allow expanded gambling in the conservative state. They have had no success over the years and the last push was earlier this year which was shot down once again.
Key stakeholders in the gambling industry are not giving up on Georgia as they see it has a potentially lucrative market which will benefit their interests as well as create numerous benefits for the state.
A Georgia panel of legislators held discussions with a number of key stakeholders this week and patiently listened to their presentations.
Some of the gambling operators that met with legislators include Wynn Resorts, Georgia Horse Racing Coalition and Atlanta Motor Speedway.
13WMAZ
These operators presented case studies on successful projects they have developed and managed in other states. Some operators like Atlanta Motor Speedway made impressive presentations committing to invest over $1 billion to develop a casino resort at their existing racetrack if expanded gambling was approved.
Georgia has adopted a very strict stance towards gambling and only permits the state lottery to operate. Gambling operators and a few state legislators who are in favour a gambling expansion want a new bill to be passed that will allow casino style betting, horse racing and sports betting to be legalised.
Expanded Gambling – Pros and Cons
Atlanta Motor Speedway claimed that their billion dollar casino resort proposal would generate 3,000 construction jobs and well their casino resort is fully operation it will create 5,000 permanent jobs. The billion dollar development would include both gaming and non-gaming offerings. The plan is to develop a casino, hotel and condos, retail shopping mall, restaurants and bars, concert hall and maybe even a theme park.
Top casino operators like Wynn Resorts and Las Vegas Sands Corp are also eager to enter Georgia and have committed in the past to investing billions of dollars. Their casino resorts would create thousands of part time and full time jobs boosting the employment rate in the state and also increasing tourist numbers.
Georgia legislators who sat in on these presentations said their responsibility at this point in time was to weigh the pros and cons of expanded gambling and estimate the economic impact it would have on the state.
Anti-gambling groups are not having it as they believe expanded gambling would do more harm than good!