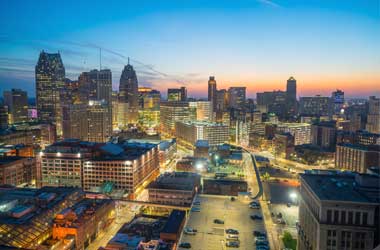 Sports bettors and online gamblers in Michigan were initially expectant of getting access to legalized online gambling and sports betting before the end of 2020. Michigan legalized online gambling in December 2019 but has been slow in getting its legalized betting and gambling industry up and running.
A number of states approved sports betting in 2019 and have already launched their regulated betting markets. Indiana also approved sports betting in late 2019 and now have their sports betting industry up and running. Michigan was also keen on getting its legalized sports betting and online gambling market up and running but things haven't gone as per plan.
COVID-19 caused the state to go into lockdown mode and legislators had a number of priorities to address to get things under control in the state. Sports betting and online gambling regulation took a back seat for a few months. Michigan like many other states in America had its economy devastated by the lockdown.
WOOD TV8
Michigan's land based casinos have lost millions of lockdown during the first lockdown and are now expected to lose a combined $67 million in revenue from the second lockdown which commenced on Nov 15. Legislators did try to fast track the sports betting and online gambling regulation process in order to bring in new revenues for the state but did not succeed with the fast track process.
Michigan is expected to have its sports betting and regulated online gambling industry up and running before the first quarter of 2021, provided all goes as per plan in the next few months. MichiganSharp estimated that a regulated online gambling and sports betting industry will bring in over $650 million in annual revenues for the state's tribal and commercial casinos.
MGCB Confident Of Seamless Launch
The Michigan Gaming Control Board (MGCB) is the gaming regulator in the state and will have a big role to play in getting sports betting and online gambling up and running. The MGCB has been working remotely during the pandemic and is confident that it will be able to go through all the legal loopholes to have an early launch in 2021.
Richard Kalm, head of the MGCB said the Joint Committee on Administrative Rules had waived the 15 day custom waiting period which was required for final approval to iGaming rules. iGaming and sports betting operators still require final licensing approval and are required to provide an independent test lab report confirming they meet all regulatory requirements to operate in Michigan.