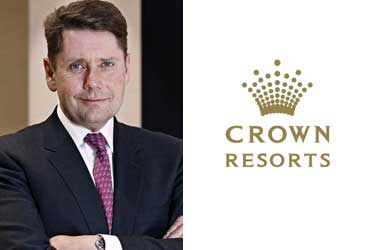 Summary
Star Entertainment believes Crown Resorts merger inevitable
Star will keep close watch on Blackstone acquisition
Blackstone could hire Star to operate Crown casinos
Star Entertainment Group CEO Matt Bekier hinted at an inevitable merger between his company and business rival Crown Resorts. Recently, Star had to back out of the race to acquire Crown.
The bid was won by equity giant Blackstone, which offered $8.9 billion for the takeover.
Star Open to Future Bidding if Deal Fails
On Blackstone's success in courting Crown, Bekier said that the former had offered a very rich price for the mired casino group. The executive allayed the speculation that Star would come up with a better offer than Blackstone. Star Entertainment had withdrawn its $12 billion offer in 2021 after trouble surrounded Crown when its licence in Melbourne was in danger.
Bekier shared that while both parties have wholeheartedly accepted the deal, Star would like to observe how it plays out. He hinted that there would be consolidation in the sector at some point. Bekier said that Star would be open to bidding if the current agreement did not work out. Since the approval of shareholders and the gaming regulator is pending, the CEO said that the logic behind the agreement is unclear.
Investors and industry analysts opine that Star might operate Crown's properties in Perth, Melbourne, and Sydney on Blackstone's behalf. Such an arrangement would not be uncommon as Blackstone already operates its two casinos in Las Vegas via other companies. Bekier did not comment on this, but he did say that Star is trying to do something similar by aiming to sell and then lease-back its holdings in Brisbane, Gold Coast, and Sydney.
Much like Crown, which had almost lost its licences in Melbourne and Sydney, Star is currently battling allegations and an impending inquiry by the Bell commission. Bekier defended the group saying that while Star had strived towards compliance, the future would hinge on the stance of anti-money laundering agency AUSTRAC and the commission.
Crown and Star Report Losses in 2021
On 17 February 2022, Crown reported a $196 million statutory loss in 2021. It displayed a loss of $121 million for the same period in 2020, and a profit of $218 million in 2019 before it had to close its properties due to the pandemic.
Crown CEO Steve McCann said that the results might improve as the group had opened its domestic properties and was working on reforms to rectify its past compliance failures. Star reported a statutory loss of $74 million in 2021 that rose as it had to address staff underpayment issues recently.