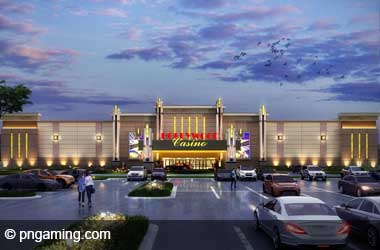 When Pennsylvania decided to expand gambling in the state, Penn National Gaming wasted no time in putting forward a proposal to develop a satellite casino in Morgantown.
The local government has supported Penn's proposal to develop its Hollywood Casino Morgantown even though there are a bunch of local groups who are opposed to the satellite casino.
The gambling conglomerate will proceed with its plans after it received the green light earlier this week from the Pennsylvania Gaming Control Board (PGCB) to push through with its plans.
Penn National prepared a presentation for the PGCB detailing how the casino will benefit the local community, as well as the state as a whole. Penn is set to invest over $100 million to develop this new satellite casino which is expected to create jobs, boost tourism and provide more revenue in gaming taxes to the local government.
Satellite Casino Expansion
Pennsylvania approve its gaming expansion bill in 2017 and the PGCB expected to see as many as ten new satellite casinos established around the state. The legislation opened the doors for Penn National to put up two Class 4 satellite casinos, one in Morgantown and the other in Caernarvon Township in Berks County.
The $111-million Morgantown casino is expected to host at least 30 table games and 750 slot machines, as well as host sportsbooks and feature restaurants and an entertainment lounge.
Bolstering its claim that the casino will benefit the community of Morgantown, Penn National stated that the project is seen to offer 275 temporary construction jobs and at least 250 permanent jobs once the venue becomes fully operational. The construction is seen to take around 18 months after the approval of all its permits.
Penn National reports that the economy of Caernarvon gained a substantial boost after its casino opened its doors in the community. Caernarvon also benefits from outright dole outs, with 2% of the satellite's slot revenue and 1% of table game revenue going to the city.
Morgantown Casino Clashes With City's Amish Community
However, Morgantown locals are not buying into all the positive perks of developing a casino. Critics of the casino argue that it collides with the social environment of the local community. Morgantown is on the edge of Amish country in Pennsylvania. However, PGCB decided that the new satellite casino would do more good than harm for residents of Morgantown and the surrounding areas and gave Penn the license to proceed.