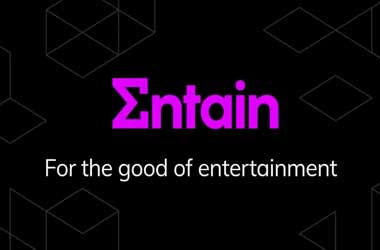 Summary
Entain launches Gamble Responsibly America app
U.S players need more protection from gambling harm
Best practices in EU and UK will help U.S gaming market
Entain who is the subject of being acquired by DraftKings is one of the biggest gambling operators in the United Kingdom. Entain is the parent company to a number of major brands such as Gala Casino, Foxy Bingo, Ladbrokes, Eurobet, Crystalbet and Neds International.
All of these brands are very popular in the UK and European gaming markets.
Entain has been one of the big operators that have pledged to promote responsible gambling in the UK and EU and has taken significant steps in recent years to keep its commitment to responsible gambling.
UK Model Will Work For America
The Entain Foundation is looking to do something similar with the gaming and betting markets in the United States. They recently came out with a mobile app Gamble Responsibly America to educate Americans on responsible gambling tools and believe that it will make a difference in the U.S market.
Entain SVP Martin Lycka who heads the American Regulatory Affairs and Responsible Gambling department recently spoke at the Entain Sustain ESG Showcase and said the mobile app was part of their plans to promote responsible gambling in the UK and it worked well. Lycka believes the launch of the Gamble Responsibly America is a big step to help Americans gamble more responsibly.
Lyca pointed out that the betting markets in Europe and the UK were established markets that have responded well to Entain's responsible gambling initiatives. The U.S betting market is extremely new as it was only in May 2018 that the Supreme Court repealed the Professional and Amateur Sports Protection Act of 1992 (PASPA) that paved the way for sports betting.
America Must Do More To Protect Players
In a little over two years, 34 states have legalized sports betting which has caused the overall sports betting market in the U.S to explode. Some states have taken a slow approach to legalize betting as they wanted to make sure they had measures in place to protect vulnerable players but some states have moved very fast with betting legalization and are now trying to put in place responsible gambling measures.
Jennifer Shatley, who works as a research assistant at the University of Nevada, Las Vegas International Gaming Institute said the U.S. gaming market can benefit by studying responsible gambling measures implemented in mature markets like Europe and the UK and use those best practices to protect Americans from gambling harm.