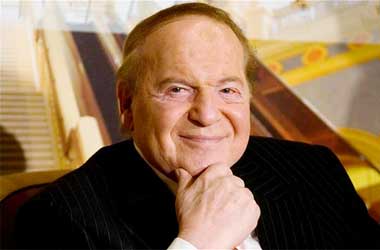 Las Vegas Sands (LVS) chairman and billionaire Sheldon Adelson donated around $100 million to the 2012 election and is considered by many to be the biggest financial donor to politicians in the United States.
Adelson is also making financial contributions to the 2016 presidential campaign which is currently underway and many believe that he is backing Florida senator Marco Rubio and will most likely make an even bigger financial contribution to the 2016 campaign.
The Campaign for Accountability (CfA) alleges that the financial donations being made Sheldon Adelson and LVS to these political campaigns could be financed from money laundering activities that take place via LVS's Macau's operations. The Cfa has asked the Senate Committee on Homeland Security and Governmental Affairs and the Federal Election Commission to conduct a thorough investigation into all political financial donations as there were reports of Adelson and his company having ties to the Chinese mafia.
LVS was reported to have links with two Chinese nationals who were suspected of being kingpins of the Chinese mafia. The Macau arm of the LVS had collaborated with Cheung Chi Tai who had served as a key junket guarantor in bringing over VIP gamblers to the Sand's casinos in Macau. Cheung is currently facing money laundering charges in Hong Kong and is also suspected of being a key figure in the Chinese mafia. The second individual that LVS has associated with is Ng Lap Seng, a Chinese billionaire who is facing criminal charges in New York. Ng Lap is also suspected of having a key position in the Chinese mafia and controlling a huge prostitution racket in Macau.
In a statement, CfA Executive Director Anne Weismann stated,
Sheldon Adelson is one of the largest if not the largest political donor in history. Federal authorities have long been concerned about the reach of the tentacles of Chinese organized crime. If triad money is winding up in the campaign coffers of U.S. politicians through Mr. Adelson's contributions, the American people deserve to know it.
LVS had admitted earlier to using the services of Cheung Chi Tai but admitted to breaking all ties after they found out that he was facing money laundering allegations. However, internal reports show that LVS still interacts with the Cheung and LVS Macau officials were willing to turn a blind eye to these violations as it provided a high monetary benefit for its casinos. These allegations against Adelson and LVS have caused a lot of media attention in the U.S and presidential candidates are thinking twice on accepting donations from Adelson as it could significantly hurt their image.