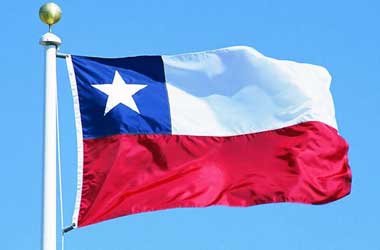 Summary:
Chile's Supreme Court has ordered the government to terminate access to online gambling sites
Online gambling remains illegal until the government establishes a regulatory system
The Chilean government is looking to launch a regulated online gambling market by the end of 2023
The future of online gambling in Chile now hangs in the balance after the Supreme Court ordered a ban on all online gambling sites.
The country's highest court ruled in favor of state-run lottery and pools operator Polla Chilena in a case challenging the legal status of online gambling platforms.
Online Gambling Operations Unlawful
There are currently no specific regulations for online gambling in Chile as the country's existing gambling laws only cover land-based casinos and national lotteries. This sort of legal loophole has allowed several operators, including Betway, Coolbet, Betsson, bet365, Betfair, bwin, Bodog, Micasino, 1xbet and Sportingbet, to offer their services to Chileans.
The absence of online gambling regulations has also made it difficult for Chile's gambling authority, the Superintendency of Gambling Casinos (SCJ), to take enforcement action against unlicensed online gambling providers which have allegedly been engaging in unfair online competition.
Polla Chilena referred this matter to the Supreme Court and the latter ruled, on a 5-0 vote, that online gambling should be considered "illegal" until the government establishes a regulatory framework for this specific form of gambling.
In the September 14 judgment, the Supreme Court stated that the operations of unlicensed sites could jeopardize the government's ongoing efforts towards launching a regulated online gambling market. The Court asserted that online gambling is not allowed under Chile's legal system. Thus, the operations of online gambling sites in the country are deemed unlawful.
SC Ruling Dampens Govt. Efforts to Regulate Online Gambling
The Supreme Court decision represents another challenge for the government as it looks to regulate online gambling by the end of 2023. In June, the Economic Commission of the Chamber of Deputies approved Bill 035/2022, paving the way for online gambling regulation. The Commission's proposed resolutions to establish the legal framework for online gambling operators have also been recently accepted by the government.
While significant progress has been made towards regulating online gambling in Chile, some roadblocks must be addressed, including a long-standing dispute between the Ministry of Justice and the National Association of Professional Football (ANFP) on the issue of gambling sponsorships.
The Ministry has ordered a ban on betting sponsorships, but the ANFP is challenging the measure, arguing that it cannot stop football clubs from entering commercial partnerships with gambling providers. The association maintains that sports betting is a legal activity and such a ban cannot be enforced until the government implements a new gambling framework.