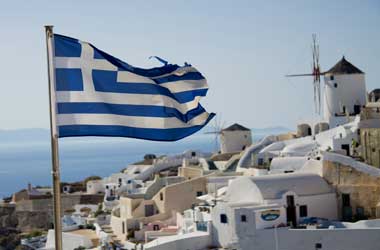 The government in Greece is looking to provide land based and online gambling operators more freedom as it looks to vote on a new gaming bill. This new bill supports the development of new casinos and encourages casino expansion. The bill also has provisions for the relocation of existing casinos to some of Greece's most popular tourist destinations such as the islands of Crete, Mykonos and Santorini.
There are currently six casinos operating in Greece and all six of them could consider relocating their operations should the bill receive approval.
The Regency Casino Mont Parnes – the only casino located in Athens, the capital of Greece – is likely to be one of the casinos that will be relocated, should the bill receive approval.
In addition to the plans for land-based casinos, the online gambling sector will also receive a boost from the government's plans to enhance the gambling industry in country. The government is expected to vote on the bill before the Christmas holidays commence. Should the bill be approved, it will be enacted by January 1, 2020.
The Greek government is leaning towards the approval of the new bill as it will help bring in more investment and revenue to the government. The Ministry of Finance is pushing for the bill to be approved and there's not a lot of opposition to the new bill. The passing of the bill, will allow Greece to issue new casino licenses and much needed revenue in the form of casino licensing fees and gaming taxes. Right now the country's gambling sector is being charged a tax rate ranging from 22% to 35%.
Since the bill also covers the online gambling industry, its approval would pave way for international online gambling operators to apply for licenses to operate in Greece. The Hellenic Gaming Commission, a semi-autonomous government office in Greece, will be tasked with the responsibility of spearheading the licensing approval process for both land-based casino owners and online gaming operators.
The government's decision to provide more freedom to the online gambling industry corresponds with Greece's goal to boost tourism in the country. Greece is one of the most popular tourist spots in the world and sources say that by combining the gambling industry and tourism industry, a lot of untapped revenue potential could be explored, as the target market for both industries are foreign investors and visitors.