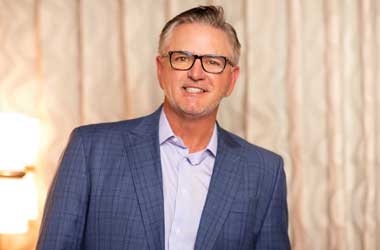 Summary
Sibella is accused of lying about his association with embattled gambler Brandon Sattler
Sattler claimed he and Sibella were close friends and have known each other for 20 years
The NGCB has launched an investigation into these allegations
The Nevada Gaming Control Board (NGCB) is investigating claims made by an embattled gambler against Scott Sibella, the president of Resorts World Las Vegas.
Brandon Sattler, who is the subject of ongoing fraud litigation, claimed Sibella did not divulge the whole truth about their association during a recent licensing hearing with the NGCB.
Sibella previously objected to a subpoena asking him to testify and provide documents in Sattler's multi-million dollar bankruptcy fraud case. The subpoena was later withdrawn.
The Allegations
In a sworn deposition earlier this month, Sattler claimed he and Sibella have known each other for the past 20 plus years. However, the Resorts World executive told the gaming board during his licensing hearing in March that he only met Sattler twice and that the high-rolling gambler has no other connection to Resorts World other than being a customer of the casino.
But Sibella lied according to Sattler. The embattled gambler alleged that he and Sibella were long-time friends and that they partied, went out, and did drugs together over the past two decades. Sattler also claimed that he worked for Resorts World under a contractual agreement when he managed the installation of electronic and communication equipment for the Tacos El Cabron restaurant.
Sibella went on to claim that David Stroj, who was convicted for money laundering, was one of the owners of the restaurant.
Resorts World denied the accusations, saying Stroj's father serves as manager of the restaurant and that the casino carried out a full assessment and comprehensive appraisal of the company before signing the lease agreement. Stroj also rejected Sattler's claims and insisted that he does not own any of his father's businesses and barely knows Sattler.
Gaming Board Will Investigate Sattler's Claims
The deputy chief of the NGCB's enforcement division Kristi Marusich refused to comment on Sattler's recent deposition but said they would look into the allegations he made.
Resorts World Las Vegas opened its doors in June 2021. The $4.3 billion casino resort was the first brand-new casino hotel to be built on the Las Vegas Strip since 2010. Sibella previously served as president and chief operating officer of MGM for eight years before joining Resorts World.