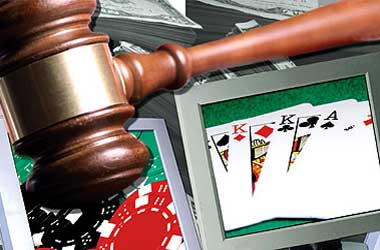 Three operators had petitioned the Illinois Gaming Board to grant them a video gaming license to operate in a Hometown strip mall. A number of stores had shutdown in the mall, leaving it half empty and these operators wanted to create a casino style mall by taking advantage of the video gambling act in Illinois.
The video gambling act allows up to 5 video machines to be operated at any site that has an approved license from the state. A number of restaurants, bars, fraternal halls, taverns and veteran halls have these video machines and offer gaming to the public. There has also been a rise of video cafes in Illinois that offer video gaming to mostly a female clientele and thrown in coffee, tea, snacks and even wine to make their gaming experience pleasant.
The three operators wanted to set up something similar in the Hometown strip mall but it wasn't to be as members of the Illinois Gaming Board unanimously voted against the creation of what they termed as 'casino malls' stating that the video gaming license wasn't meant to be used this way. The board stated that they had been in touch with Rep. Robert Rita, D-Blue Island who helped to pass the video gambling act and Rita confirmed that when the act was approved, they never envisioned that it could be taken advantage of to create casino malls.
In a statement, Gaming board chairman Donald Tracy said:
"All three of these locations relate to what have been called video gaming malls, mini-casinos, casino malls, and back-door casinos. I view gaming malls as back-door casinos, as I said at the last meeting, without the traditional safeguards of licensed casinos such as regulated security, on-site oversight, position limits, self-exclusion rules and internal controls."
One of the individuals who was not very impressed with the decision from the gaming board was Hometown Mayor Kevin Casey. He was extremely disappointed with the decision and stated that by turning down the three licenses, the gaming board had killed close to 60 employment opportunities. While 60 jobs might not appear to be very significant, Casey said that in his small town they could have provided employment opportunities to single mothers and low income families who could benefit from steady employment.
Mayor Casey said that there was a waste of space in the Hometown mall and there was hardly any possibility of him attracting any of the big brands like Wal-Mart and Home Depot to set up shop and by refusing to allow video gaming, they were preventing his town from developing its local economy.