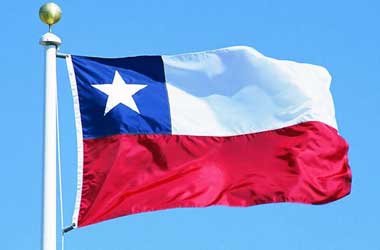 Summary:
Chile's Ministry of Finance announced new technical measures for the online gambling industry
The new rules would boost tax revenue from the iGaming sector
The government is aiming to launch its regulated online gambling market by the end of 2023
As Chile prepares to launch its own regulated online gambling market, the country's Ministry of Finance recently released a new technical guidance document, outlining the rules that operators need to adhere to regarding licensing and tax payments.
The new measures would allow the Chilean government to raise tax revenue from the industry, in line with what was previously agreed by policy stakeholders when the legislation was discussed and subsequently approved by the Economic Commission of Chile's Chamber of Deputies earlier this month.
New Measures to Boost Online Gaming Tax Revenue
Under the new technical measures published by the Ministry of Finance, SCJ will have oversight of the online gambling market, supervising the licensing process and monitoring the activities of licensed operators to ensure they comply with the rules. Licensees must operate using the .cl domain and are required to adhere to international security and transparency standards.
To apply for a license, online gambling firms must pay a licensing fee of 10,000 UTMs. They would also be required to contribute 1% of their annual gross income to a "responsible gaming" fund which will be used to combat addiction. Additionally, players must report their total gambling winnings to the country's Internal Revenue Service (SII) every year.
The Finance Ministry also seeks to impose a VAT on online sportsbook platforms, a portion of which will be used to develop the country's National Sports Federation.
The new measures would allow the Chilean government to generate 89 billion pesos (£87.6m) in tax revenue from the industry, nearly double the 47 billion goal outlined in the initial proposal.
Chile Could Open Regulated Online Gambling Market in 2023
Bill 035/2022, initially submitted by the Ministry of Finance in March 2022, seeks to regulate online gambling and sports betting in Chile, opening the door for other private online gambling firms to legally operate in the country and contribute their fair share of taxes.
At the moment, Chile residents can only legally gamble online via three operators: Teletrak Chile (pari-mutuel horse racing), Polla Chilena (football pools) and Lotería de Concepción.
However, hundreds of websites and platforms, mainly based offshore, have already been providing online gambling services to domestic players. These unregulated businesses represent a market worth an estimated $150 million, according to the country's gambling regulator, the Superintendence of Gambling Casinos (SCJ).
The Bill would establish a legal framework for the industry, allowing the government to collect millions in online gaming taxes each year that would be used to fund important programs. The Ministry of Finance is aiming to obtain final approval for the Bill by the end of 2023.