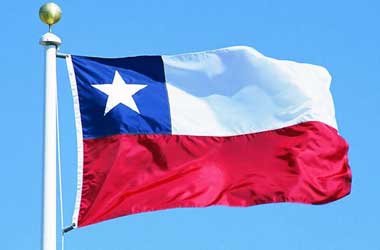 Summary
Chile initially wanted to launch legalized iGaming in early 2023
Government expresses concerns over proposed tax framework
Ministry of Finance needs to present updated tax framework for approval
Chile has a booming online gaming market even though online gambling is illegal in the country.
Reports show that there are currently over 900 unlicensed online gambling sites in Chile that are making millions each month and not paying any taxes to the government.
Chile Planned To Launched Legalized iGaming In 2023
Chile wanted to stamp out the illegal iGaming market and decided that it was in its best interests to launch a legalized iGaming market at the earliest. The government moved forward with its iGaming legalization plans and it initially looked like Chile would be able to hit it goals of launching legalized iGaming in early 2023 as the National Congress supported the gambling bill.
Legislators put forward a proposal that would give approved operators a five year license and subject them to a 20 percent gross income tax. The Ministry of Finance estimated that it would be able to raise over $55 million in taxes each year, once the iGaming industry was up and running successfully. The proposed 20 percent tax would replace the national VAT charges and be application to both domestic and international operators.
Ministry of Finance Asked To Rework Tax Proposal
Chileans were initially excited to see how fast the iGaming legislation process was moving forward and they were looking forward to playing at licensed iGaming sites in 2023. However, the Chamber of Deputies has interjected after an Economic Commission stated that it had concerns over the proposed tax framework.
The Economic Commission said that it had received feedback from multiple stakeholders who expressed concerns over loopholes in the proposed tax framework. Concerns were raised by Claudia Sanhueza, Undersecretary of Finance Rodrigo Ajenjo, head of the Policy Unit and Vivien Villagrán who is the Superintendent of Gambling Casinos.
The Commission said that it was necessary for the Ministry of Finance to carry out a detailed review as the information provided on the tax laws was insufficient and did not address key areas which include how commercial and local taxes would be imposed on international operators.
The Ministry of Finance is expected to rework its tax framework and submit it for approval during the fourth quarter of 2022.