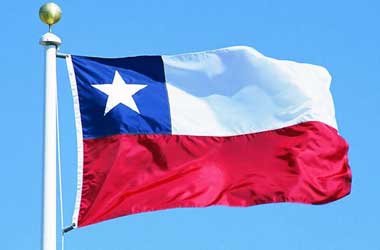 Summary
Over 900 unlicensed iGaming sites operate in Chile
Chile proposes legalizing iGaming and sports betting
Legalized market to generate $50M in taxes
Chile currently has a thriving online gaming market as reports show that there are over 900 unlicensed iGaming sites operating in the country. iGaming is currently banned in Chile and the government realizes that it is missing out on millions of dollars each year.
Current market estimates suggest that the unlicensed online gaming market in Chile generates up to $150M each year.
Multi-Million Dollar Industry
This is one of the main reasons why Chile is now pushing hard to come up with legislation that will legalize the online gaming and sports betting market in the country. Chile wants to crackdown on unlicensed operators and set up a licensed iGaming market that will allow the country to benefit in the form of gaming taxes, offer better protection to its players and generate more employment opportunities.
Market analysts show that if Chile proceed with legalized iGaming and sports betting, they government could generate up close to $50M in taxes each year. Chile is now looking to come up with robust legislation that will regulate the market and allow for a quick roll-out.
Chile iGaming Legislation Proposal
If Chile decides to legalize iGaming, then the Superintendence of Gambling Casinos (SCJ) which is the current gaming regulator in the country will be renamed to Superintendence of Casinos, Betting and Games of Chance. Chile is also proposing to impose a 20 percent gross gaming tax in place of VAT.
Operators will also be required to pay Unidad Tributaria Mensual (UTM) which is the monthly tax unit in Chile. If they want a renewal license they will need to pay 1,000 UTM or 100 UTM for a temporary license. Chile will issue 5 year renewal licenses and a 6 month non-renewal license that will allow approved operators to offer multi-vendor games.
Licensed operators will not be able to offer lotto style games and will be strictly prohibited from targeting minors with their gaming promotions similar to other countries.
Chileans who indulged in online gaming and sports betting will be hit with a 15 percent tax when they decide to withdraw their winnings to their bank accounts.
Licensed sports betting operators will be required to donate 2 percent to the federation of sport in Chile and another 1 percent to responsible gambling measures.