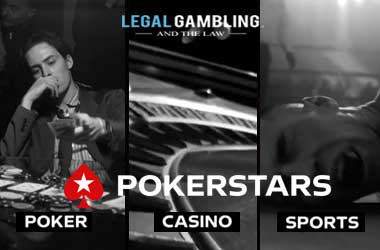 PokerStars is setting its sights on a new goal and that is move away from just being known as a poker site and ultimately become an entertainment titan. This is reflected in a new TV advert that incorporates the company's three products – PokerStars, PokerStars Casino and PokerStars Sports.
Its recently-launched marketing campaign called "I'M IN" aims to capture new audiences from all over the world so they become part of a growing community that loves fun, adventure and endless possibilities.
The I'M IN campaign brings together multiple adverts from both online and TV, portraying PokerStars' future as a premiere global entertainment brand.
The company's Global Director of Brand, Creative and Communications Martin Nieri said their masterbrand relaunch draws inspiration from the community PokerStars has helped build over the years, comprised of individuals from various walks of life sharing a similar passion for fun and entertainment.
Public Relations Associate Director Rebecca McAdam Willetts also said their new brand positioning provides a glimpse of what PokerStars has to offer and what it stands for beyond its gaming products.
Dedicated Safer Gaming Ad
The latest brand approach also shows the company's continuing commitment to provide its customers with a safer gaming environment, which has long been at the core of its operations.
The 60-second I'M IN ad will be followed by another TV advert outlining PokerStars' safer gaming practices and measures which will be rolled out across major markets in the months ahead. This is the first time that the company has come up with a dedicated responsible gaming ad that highlights the importance of a safe environment for players.
The multi-channel I'M IN campaign will be initially rolled out across selected markets like France, the UK, Germany, Spain, Portugal and Canada. PokerStars has operations in more than 40 markets worldwide, and its latest brand approach is hoped to bolster its presence in those territories.
Future Plans
PokerStars has been in business for decades and over the years has built a reputation for being the largest online poker site in the world. However following a careful review of its operations, the company believes it can still offer more and can still expand to other niches, to provide its customers with the best gaming experience that they deserve.