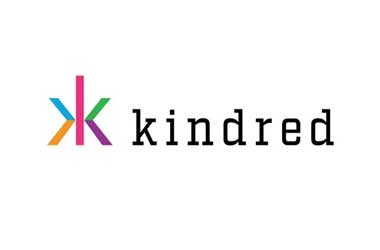 Summary
Lottstift has accused Trannel of offering an illegal gambling service
Kindred said the temporary withdrawal of its subsidiary is an act of good faith
Kindred maintains that Trannel is operating within EU/EEA rules
The Kindred Group has announced that it will temporarily pull out some brands operating under its Trannel International subsidiary from the Norwegian market in compliance with desist orders issued by the country's gambling authority, Lottstift.
Trannel International operates the brands MariaCasino, Bingo.com, Storspiller and Unibet which were ordered by Lottstift to withdraw from Norway in early 2022.
The regulator warned that Trannel, being the parent firm, would face daily coercive fines of NOK 1.2 million (€120,000) if it insists on running "illegal activities targeting Norwegian customers".
Lottstift previously claimed that Kindred's Malta-based subsidiary is making NOK 437 million (€45 million) in gross profit each year out of its illicit operations in Norway. The company could end up paying the same amount in penalties if does not exit the market, according to the regulator.
Kindred initially refused to heed Lottstift's warning, saying Trannel's Norwegian operations are in line with European Economic Area (EEA) laws, asserting that Norway residents are allowed to access and use gambling services authorized in the EU/EEA area.
Kindred maintains that Trannel is operating legally and its temporary withdrawal from the Norwegian gambling market is "an act of good faith". The company will proceed with its legal challenge against Lottstift arising from what the Group said are unfair regulatory practices by the gambling authority.
In July 2022, Kindred's legal challenge was dealt a blow after the Oslo District Court ruled that Trannel provided an illegal gambling offer in Norway and must therefore adhere to Lottstift's suspension order. Earlier, the Ministry of Culture and Equality had affirmed that Lottstift is authorized under Norway's laws to ban offshore operators operating illegally in the country.
Lottstift to Closely Monitor Trannel's Compliance
Kindred said in its latest statement that it wants to have a "constructive and transparent" dialogue with Norwegian authorities and policy stakeholders regarding Trannel's status in the country. It also mentioned that it had filed numerous applications for local licenses in Norway and would be willing and ready to operate within a Norwegian licensing regime that is fully compliant with EU/EEA rules.
For the time being, Lottstift has put on hold the enforcement of fines against Trannel. But the company should fully terminate its operations in the country, otherwise, the regulator will proceed with implementing the massive penalties. Lottstift Director Henrik Nordal said they will closely monitor Trannel's compliance with the conditions set for the postponement of the fines.