Due to all of that, and more, we wanted to explain the whole gambling situation in Norway. We'll give you a detailed list of the best gambling sites Norwegian players should use.
So, let's not waste time and jump right in!
Best Legal Gambling Sites in Norway
Even though there are almost no gambling sites in Norway, there are still plenty of international ones that offer their services to Norwegian players.
We took a closer look at the most popular ones to find those that are truly the best for players from Norway.
After doing thorough checks, we are proud to say that we have a complete list of all the best gambling sites for Norwegian players. Take a look:
Popular Pages:
Is Online Gambling Legal in Norway?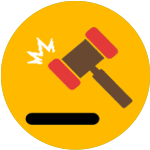 No, all forms of online gambling are illegal in Norway. Nevertheless, players can still participate in lottery games and bet on horse races. Norwegian players can also play at international casino sites located outside the country.
The Norsk Tipping and Norsk Rikstoto are entirely legal and operated by the state. The first is the lottery and the latter horse betting.
So, when we consider this, there aren't many options for Norwegian players. However, the law does not prohibit players from playing in sites based in other countries, which is why the following are very popular in Norway:
What's more, foreign operators can advertise their services in Norway as well.
Norwegians cannot gamble in their country except for state-run lotteries and horse betting, but they still can join any offshore sites if they want to play something else.
We should also mention that Norway is actively trying to ban offshore gambling sites from operating in the country, but nothing has happened yet. All Norwegian players should thus be ready as a ban is possible, but as most countries in Europe are going in the opposite direction, there's a huge possibility for Norway to do the same.
It's highly likely that Norway will opt to introduce its licenses and gain control over the offshore gambling market operating in Norway.
How We Selected Best Gambling Sites in Norway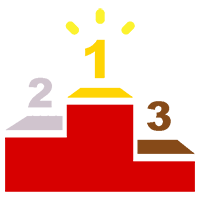 Now that you've seen the list, you are probably wondering how we made it happen and what our thorough checks involve.
We'll explain all of that in the next few paragraphs.
Why You Can Trust Legal Gambling
We at LegitGambling.com are an experienced team of professionals and gambling enthusiasts with a single mission — to deliver value to you, the players.
We look for and review all types of gambling sites, especially those found in countries like Norway.
We achieve our mission by being detailed and careful and working with enthusiasm and a real desire to help players like you get the best possible gambling experience.
How We Make Sure These Gambling Sites Are Safe and Legal
All gambling sites need to have proper licenses and high-quality technology to ensure that they are safe and legal.
Even though offshore gambling sites are not licensed in Norway by the bodies you likely know and trust, they are still licensed by foreign regulatory agencies that are recognized worldwide.
Naturally, many gambling sites have no proper licenses, but you can rest assured that we've checked them all and included only the ones with the most trustworthy licenses in the industry.
Furthermore, we made sure that they all use the latest SSL encryption technology, as that's the only thing that properly protects transactions on the site.
Other Features We Look Into
Besides safety and legality, we also look into features like gambling games' quality, as well as the site's quality and ease-of-use.
We also check the bonuses the gambling site has, and only include those that have a clear focus on Norweigian players, or have enough great offerings for players based in Norway.
There is also customer support and online payment options, both of which need to be up to the standards Norweigian players expect.
Gambling Industry in Norway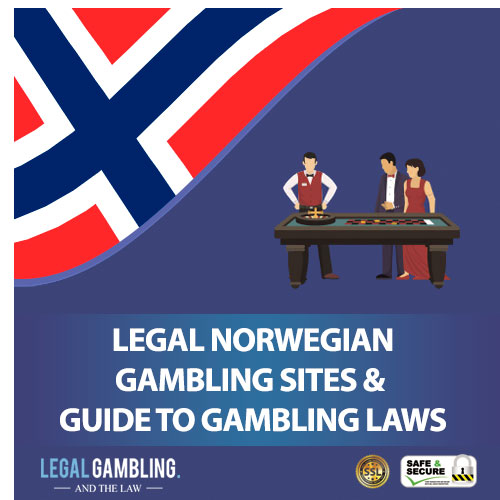 The gambling industry in Norway is quite big for a country with less than six million people. Even though only lottery and horse racing is offered in the country, people in Norway join international casinos, poker rooms, sportsbooks, and many other gambling sites in droves.
On top of that, the country is working on restricting international gambling options, but the people are still joining sites and playing their favorite gambling games.
For as long as the state doesn't downright ban gambling, which is unlikely, the people will continue to play!
Popular Payment Methods in Norway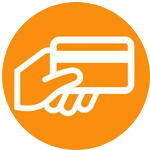 Norway doesn't allow bank transfers to online gambling sites, nor do they allow credit and debit cards.
However, Norwegian players still have a lot of viable options in this day and age when online wallets and other modern payment methods are available to everyone.
For these reasons, Norwegian players tend to use things like:
Mobile pay options like:
On top of cryptocurrencies like:
Mobile Gambling in Norway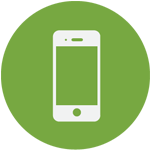 Mobile gambling is also quite prominent in Norway as almost 95% of the country has a smartphone, and almost all gambling sites are mobile-friendly.
We've made sure to include only gambling sites that can be used on both iOS and Android devices so that you won't have a problem playing your favorite games on the go!
Responsible Gambling in Norway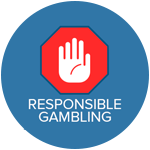 Gambling is fun, but it can get problematic if you play too much and start spending more money than you should. Thankfully, there are always organizations and resources online that can offer assistance.
Here are the ones Norwegian players tend to use:
Final Thoughts
All in all, despite the limitations the government places on Norwegian players, they are still able to join a wide variety of gambling sites.
We hope that our list of Norwegian gambling sites has enough casinos, sportsbooks, and poker rooms for you to choose from and enjoy the games you love to play!
Frequently Asked Questions On

Norway's Online Gambling Law
Is online gambling legal in Norway?
What is the legal gambling age in Norway?
Are these gambling sites safe?
What types of gambling sites are available in Norway?
Are there any bonuses for Norwegian players?