Top 6 Alternatives to Debit Cards for Online Casinos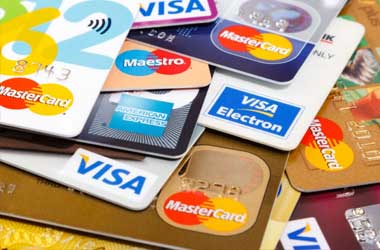 Debit cards are so popular among casino players for funding their online casino accounts because almost everyone with a bank account has them. They can be used to withdraw money from the ATMs when you need cash, you can use them to pay online and the best part is that you can't go over the limit with a debit card. You can't spend more than what you have on it, which is not the case with credit cards.
Debit cards were invented to replace cheques, and are accepted at almost every casino. Depending on the casino's policy you can either make deposits and withdrawals with them, or just deposits. All of the top online casinos allow at least one debit card as a payment method, as well as all the other less popular casinos. Usually accepted brands are MasterCard, Visa Electron, Maestro, Solo, Delta and Laser.
One of the benefits of debit cards is that it's easy to get one, and when you've withdrawn the winnings to your debit card you can immediately go to the ATM and take them out instead of making further transactions. Also, in most cases the casinos incur the transactional fees that exist, but some will charge you instead.
List of Casino sites accepting players from the USA:
The fact that you can't spend more than what you have on your debit like with a credit card may be a downside for some players, but in general it is considered an advantage for people that can't control themselves at moments. The second downside being that some online casinos won't allow you to make a withdrawal with your debit card. However, here are some alternatives to debit cards.
Alternative Payment Methods to Debit Cards to Fund Online Casinos
EcoPayz is one of the more popular services for secure online payments and international money transfers, especially in the online casino world where you can see it offered as an option at many websites. In order to use EcoPayz you need to open an account called ecoAccount, which you will have to use to load money and make a deposit using EcoPayz. You don't need a bank account to have ecoAccount.
A very convenient feature is the EcoCard, which is a card that you can use to withdraw money directly from your ecoAccount at any ATM. This is great because you can have all of your winnings in cash in a matter of hours without having to transfer them from your ecoAccount into a personal bank, which can last for days.
Making a deposit with EcoPayz is simple and fast. You have to just select EcoPayz in the casino's cashier, select the amount you want to deposit and enter your login to your ecoAccount. The deposit will appear instantly. Withdrawals include the same process only that now you get to receive the money into your ecoAccount.
Instadebit
Instadebit is one of the more popular e-wallets that helps you use your bank account money in a direct way. It acts as your virtual wallet that you can use for online purchasing such as depositing at online casinos.
The best thing about this service is that you don't have to prefund your Instadebit account in order to make a payment like in the case with other e-wallets. Simply select Instadebit in the casino's cashier and go.
Even if you don't have an account, you can create one at the moment of your first transaction. This also the best option for Canadians because it supports every bank and financial institution in Canada, and it's available only to players residing there.
WebMoney
WebMoney is a universal payment system that has been operating for two decades and you can use it not just to pay online, but to get a loan and raise funds too. Over 32 million people have used WebMoney at some point during these two decades. Payments are possible in different currencies. You will feel overwhelmed with all the options that WebMoney allows you as part of the service.
EntroPay
EntroPay has been around since 2003 and is powered by Visa. As a result, you get to have a Virtual Visa prepaid card that you can use at online casinos. EntroPay is great because there are no monthly, annual or hidden costs, it's accepted everywhere where Visa is, there is no minimum withdrawal limit, and you never have to expose your financial details to online vendors.
Skrill
Skrill is a premium online payment method trusted by millions. It was formerly known as Moneybookers and has 28.1 million active users around the globe. The best thing about Skrill is that you can use it at over 2,000 online casino sites. You can even get a separate alternative bonus for using Skrill to fund your account.
Skrill will help you achieve fast and safe casino transactions and get exclusive bonuses on deposits. Skrill withdrawals are some of the fastest in the industry and don't take more than a couple of hours from the point you sent the withdrawal request to the operator.
Neteller
No other payment method has processed more casino transactions than Neteller. It has all the features that make up a top-notch e-wallet service and offers the utmost security you can get when making a deposit online. Neteller is a veteran money transfer company in the online casino industry, a brand name you can trust with your money anytime.
Conclusion
Debit cards can be extremely useful when it comes to online casino deposits. But considering some online casinos don't allow withdrawals to debit cards, some of the proposed alternatives here can do you a great favour when you can't use your debit card to get your winnings.
Each payment method has advantages that may or may not work for you, which is why it's important to explore all the possibilities at hand. Some services have higher fees, some faster processing times or security measures… it's up to you to choose which you will trust.