With that in mind, we wanted to help our Norwegian friends and give you a detailed list of the best DFS sites in Norway.
We made sure to carefully choose only the very best sites out there, and we've also included a lot of additional useful information DFS players could use.
So, keep reading to learn all there is about the top DFS sites for Norwegians!
Best Legal DFS Sites in Norway
Precisely because all DFS sites are foreign and their service might not be suitable for Norwegian players, we wanted to help you out by finding the ones that are truly exceptional for players from Norway.
We also went much further to find only the ones that offer the best possible service a DFS player from Norway would expect.
So, without further ado, here's our ultimate list of the best DFS sites for Norwegians:
Popular Pages:
Is DFS Betting Legal in Norway?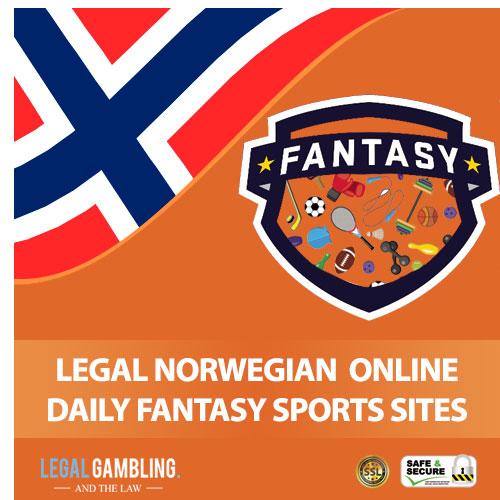 No, daily fantasy sports or DFS is not allowed in Norway. The country has strict laws that prohibit various types of gambling, including DFS. However, international operators do accept Norwegian players who may bet on daily fantasy sports.
Only two organizations are allowed to facilitate gambling — Norsk Tipping and Norsk Rikstoto, or Norwegian lottery and Norwegian horse betting, respectively.
The unfortunate thing about these two organizations is that they don't allow much and don't really offer a lot of variety when different forms of gambling are involved.
Norsk Rikstoto offers only horse race betting, while Norsk Tipping focuses primarily on lotteries and offers some forms of sports betting, a little bit of Keno, and a few other games of chance. According to Norsk Tipping, lotteries are the most popular and that, "lottery sales increased by more than NOK 200 million compared with 2017".
As for DFS, it's not covered by any of these, and as it's considered a form of gambling, it's thus illegal in Norway.
However, gambling sites from abroad are technically not illegal in Norway, at least it's not illegal for Norwegians to use them.
The government is not happy about it, and they are quick to state that these sites are illegal, but as far as the actual law goes, every Norwegian citizen is well within their rights to join and use any foreign DFS site.
How We Selected Best Daily Fantasy Sports Sites in Norway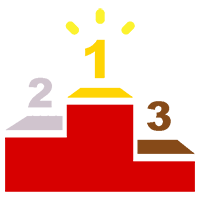 Naturally, finding the best DFS sites wasn't an easy task to complete. Plenty of sites exist, and most of them cater to Norwegians, and a large number of them are quite good. However, we only want the best for our readers.
The good thing is that we've managed, and you can now learn what we did to accomplish it.
In the next few paragraphs, you'll discover what we looked into to find the best DFS sites for Norweigian players.
Why You Can Trust Legal Gambling
The team we have at LegitGambling.com is a group of people with a shared goal — to help our readers find the best legal real money gambling sites in their respective countries.
It's not a task we take lightly, and it's not something that can be done with anything less than 100% effort.
We dig deeper into every form of gambling, and we strive to bring our readers only the very best sports betting sites where they can bet safely and within the bounds of the law.
We have a detailed process we use for every country and for every form of gambling, so you can be confident that the result is the best one you could possibly get.
How We Made Sure That These DFS Sites Are Safe and Legal
The first thing we do with each DFS site we find is to ensure it's safe and legal for Norwegian players. The main way to do that is to check the licenses the site holds.
Naturally, you can't expect to see any Norwegian licenses as these don't exist for DFS sites, but there are plenty of other notable international regulatory bodies that are there to ensure gambling sites are safe for all players across the globe.
That's why we only accept sites regulated by the United Kingdom Gambling Commission, Malta Gaming Authority, eCuracao Gaming, and a few others.
Besides the licenses, we also have to check that the technology used to secure the site is on par with today's international standards. That's why we only add sites that have the latest SSL encryption technology as it ensures the safety of all transactions on the site.
What We Look for in DFS Sites for Norwegian Players
Naturally, it's not all about the legality and safety; many other aspects point toward a great DFS site.
For that reason, we also check to see that the site:
DFS Industry in Norway
Daily fantasy sports are quite popular in Norway, and even though it's a relatively new thing, plenty of Scandinavian and Norwegian leagues have already arisen on many DFS sites.
Unfortunately, DFS is not regulated in the country, so its growth potential is somewhat slowed.
The good thing here is that the industry is still advancing despite the lack of laws and regulations, so we can expect it to reach even bigger positions in the months and years to come.
We can also hope that Norway's government will regulate DFS at some point and thus allow the industry to truly thrive.
Mobile DFS Betting in Norway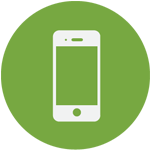 Everyone wants the ability to gamble on the go, which is why things like mobile DFS are quite big today. The same goes for Norway, so we choose only the DFS sites that work well on all modern phones, be them iOS or Android.
These sites use HTML5 technology, which allows for full mobile optimization, so all you need is a decent phone with a good Internet connection, and you're set to go.
Popular DFS Payment Methods in Norway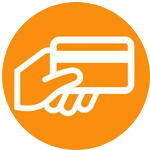 As Norway is a modern country, most Norwegian players expect a wide variety of payment options on any DFS website.
On top of that, the Norwegian government doesn't allow banks to offer their services on gambling sites that aren't regulated in the country, so Norwegian players cannot use bank transfers or credit and debit cards.
However, this has only made other methods more popular, and players from Norway now use options like:
Naturally, we've made sure to include only DFS sites that offer many or all of these payment options.
Responsible Gambling in Norway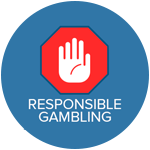 Gambling addiction and problem gambling are real in every part of the world, and unfortunately, Norway is no exception.
Gambling can bring many issues, which is why it's crucial for you to gamble responsibly.
However, if you end up having problems, you can always rely on organizations and websites that offer assistance, resources, and more. Here are some that are used by Norwegians players:
Final Thoughts
So, there you have it, the list of the best DFS sites in Norway and everything else you need to know about DFS sites.
We hope that this article will be of use to you to start your DFS adventure as soon as possible!
Frequently Asked

Questions
Are daily fantasy sports sites legal in Norway?
What is the legal gambling age in Norway?
Are these DFS sites safe?
Do DFS sites have any bonuses for Norwegian players?
What are the most popular DFS sports in Norway?