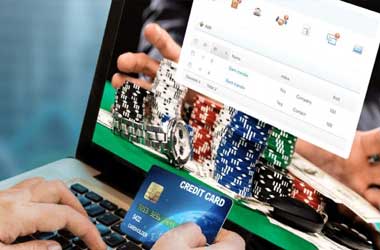 Summary:
18% of Australians have spent more on gambling over the last 12 months
Some Aussies view gambling as a "solution" to financial problems
Australians are estimated to be losing $25 billion a year to gambling
Nearly 1 in 5 Australians have spent more on gambling over the past year, with some treating it as a way to augment their income amid the rising cost of living.
That's according to a new survey by Australian market research firm Finder.
Financial Difficulties Driving Australians to Gambling
The survey, conducted on 1,110 respondents, shows that 18% of Australians, or 3.6 million residents, have reported an increase in gambling spend over the last 12 months, with millennials (29%) twice as likely to gamble more compared to gen X (12%).
Of those surveyed, 3% said they gamble in the hopes of winning money to help them pay the bills. A further 3% said they engage in gambling to pay off debts.
Many Australians have resorted to gambling out of desperation as they struggle to make ends meet due to soaring inflation, according to Alison Banney, money expert at Finder. She said the ongoing cost of living crisis is pushing people to their limits, leaving them with no choice but to look for a "quick solution" to their financial burdens, and that is gambling.
However, Banney warned that this practice does more harm than good, reminding Australians that gambling will never solve their financial problems. The experience of winning big will only push people to gamble more to chase another win, resulting in increasing losses, she added.
The research also highlighted that gambling has become easier to access now with people able to place bets online through their mobile phones, without having to go to a physical gaming venue. This was cited by 4% of the respondents as the reason why they have increased their gambling spend over the last year.
Banney has raised concerns over the increasing popularity of online gambling, saying people are more likely to gamble excessively these days because of it, resulting in massive losses. She advised Australians to set up an emergency fund and put even a small amount away every month, rather than spend it on risky activities like gambling.
Australians Losing $25 Billion Each Year to Gambling
Australians are the world's biggest gambling losers, losing $25 billion per year to various forms of gambling. An estimated 1.33 million Australians are at risk of experiencing gambling harm, with 300,000 already addicted to gambling, according to the Australian Institute of Health and Welfare.
Gambling addiction is among the main drivers of suicide, with one person taking their own life each day because of it, according to the Alliance for Gambling Reform (AGR).