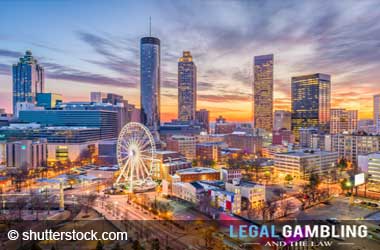 The Georgia Lottery remains the only form of legalised gambling in the Peach State, but local legislators are now looking to open their doors to sports betting, casinos and horse-racing as well.
The Georgia Lottery hosted a state Senate study committee meeting to discuss the proposal earlier this week. State Senator Brandon Beach is one of the main legislators who is pushing for a gambling expansion and the man who is spearheading the study committee. Beach has remained largely optimistic that Georgia will welcome new forms of gambling in the near future, unfazed by the failed Senate initiative to legalise horse racing earlier this year.
The campaign for a constitutional amendment to legalise horse racing via voter referendum picked up very little momentum in the first half of 2019. However, Beach said that he remains hopeful, especially now that multiple states have legalised sports betting.
Beach is pushing for voters to decide on the proposal to legalise multiple forms of gambling through a referendum. Beach is confident that a constitutional amendment on gaming will likely secure at least 70 percent of the vote, in favor of the gambling expansion.
The lawmaker sees casinos and horse racing becoming a new vital revenue stream for the largely rural Georgia, also highlighting the thousands of potential jobs the new industry could generate in the state.
A state House study committee on the proposal is also slated to meet this fall, looking into the potential of state earnings from the gambling industry to fund the state's health care and scholarship programs.
State Senator Ed Harbison, also a member of the study committee is also pushing for a voters' referendum, Harbison said that since gambling was illegal in the state, there were many bettors from Georgia who were travelling to Alabama and North Carolina to place their bets. A legalised gambling market in Georgia will ensure that gambling dollars does not leave the state.
Religious Group Warns Of Expanded Gambling
The push for expanded gambling has its fair share of opponents. Georgia Baptist Mission Board spokesperson Mike Griffin is warning voters of the harmful effects of legitimising these social vices.
Georgia Governor Brian Kemp is also not in favour of legalising casinos on the state. However, the passing of a constitutional amendment that involves expanded forms of gambling in Georgia does not require his approval.